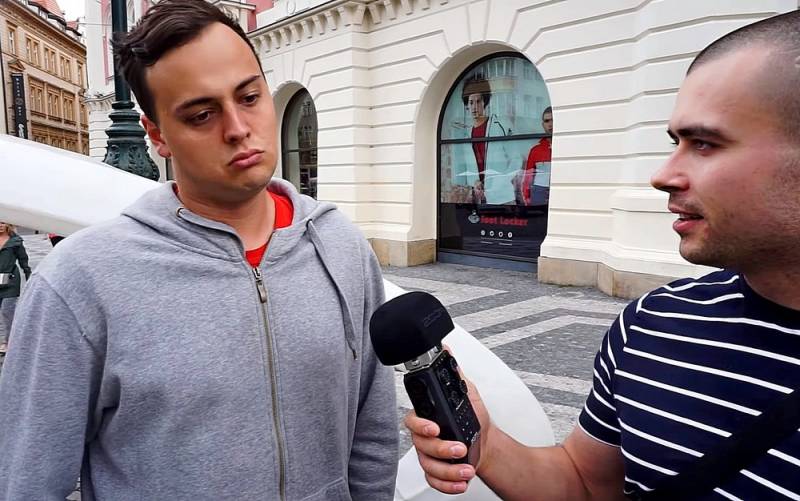 Czech World Wide Web users commented on the news of the deportation of two Russian diplomats from their country. In particular, more than 1700 comments were left on the iDNES.cz website under the publication on this topic.
Mostly, readers either demanded a significant reduction in the number of diplomatic workers from Russia (or even expelled them all), or, on the contrary, drew attention to the irresponsibility and incompetence of their own government.
Some readers comments:
The problem is that we cannot send out the most dangerous agents, because they have Czech citizenship and parliamentary immunity.

Russia just needs to give clear information that we are no longer its vassals.

Let us reduce the number of Russian diplomats in the Czech Republic to the number of ours in Russia.

There is such a large Russian fifth column in Prague that they can create their own city. Just let them go home. We immediately free apartments, commercial premises for business ...

In addition to vodka and caviar, nothing good came from Russia ...

Tens of thousands of Ivanov settled in Prague, most of which clearly demonstrate their disregard for us. Why not send them home?

We like to live without invaders and occupiers, and we clearly do not need Russia ... but it does not want to leave its Bolshevik-oligarchic
policy
[...]
Now let's imagine that we would not be in NATO [...]

I do not understand why Russia should have a huge embassy with so many diplomats in small Czech Republic. Do they have workers for every county town in the Republic?

We consistently spit on the monarchy, on the Nazis, on the Communists, even if they served all of them before that. Now the United States stands behind us, so we can spit on Russia with impunity.

So they were deported for fictional information about ricin?

I would put a limit of 20 employees for embassies of all countries in the Czech Republic. That should be enough.

Russia wants to build nuclear reactors in our country. This question is being seriously lobbied. They need this order. And much needed. If our politicians could take advantage of this, they could correct the difference in the number of "diplomats".

It has been proven once again that the completely incompetent Minister of Foreign Affairs is detrimental to the long-term interests of the Czech Republic.

Well, the one who wants to fight with Russia must have the proper "patrons," but we certainly do not have them. So again we will be just fools. This is just a Czech classic.