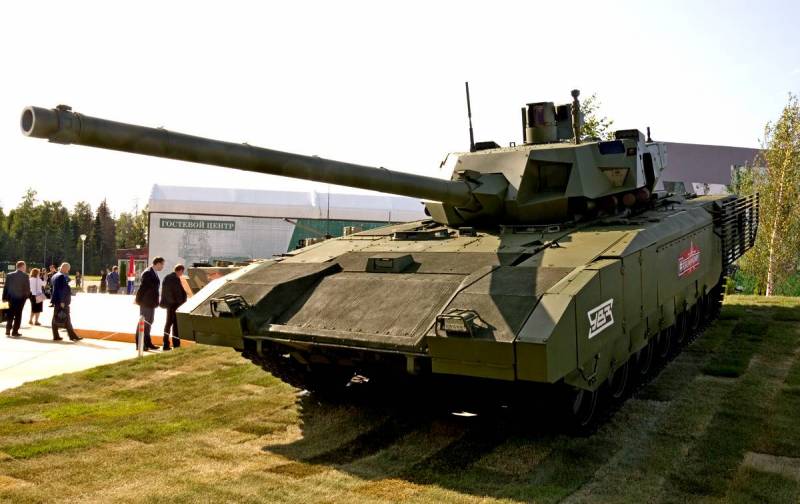 The Kremlin is misleading potential arms buyers, writes Defense Express, a Ukrainian information and consulting company that specializes in arms and defense industry reviews, writes.
Russia abuses dissemination of information about testing new weapons and military
equipment
in areas of military conflict. Moscow regularly reports that a particular type of weapon was allegedly tested there, but in fact it wasn't there at all, or it was brought in, stood "sheathed" for some time and returned to Russia.
A vivid example is the situation with the T-14 Armata tank. In April 2020, Denis Manturov, head of the Russian Ministry of Industry and Trade, chairman of the supervisory board of Rostec state corporation, publicly stated that these tanks had been in Syria and tested there. This was necessary in order to form the "final appearance" of the MBT before the start of serial deliveries to the Russian army, which are planned for 2021. In the future, Armata will be exported.
However, apart from these words, there is no longer any evidence that Armata has traveled to Syria. There are no photos or videos. There is nothing. In modern conditions of development of mobile communication technologies and social networks, this is simply impossible. Someone would definitely commit and share.
Just a fighting vehicle
really
not ready yet. State tests were supposed to begin in 2018 and continue until the end of 2019. The first batch of 12 "Armat" was supposed to go into service at the end of 2019. However, this did not happen.
And therefore, the words of Manturov, which are not supported by any facts, are an outright lie. They are not a reservation, but spoken intentionally and "highlighted" by the Russian media. This is a "stuffing", made on the one hand for advertising to potential buyers abroad, to artificially create added value to their tanks, and on the other, to evaluate the reaction of leading Western competing countries.