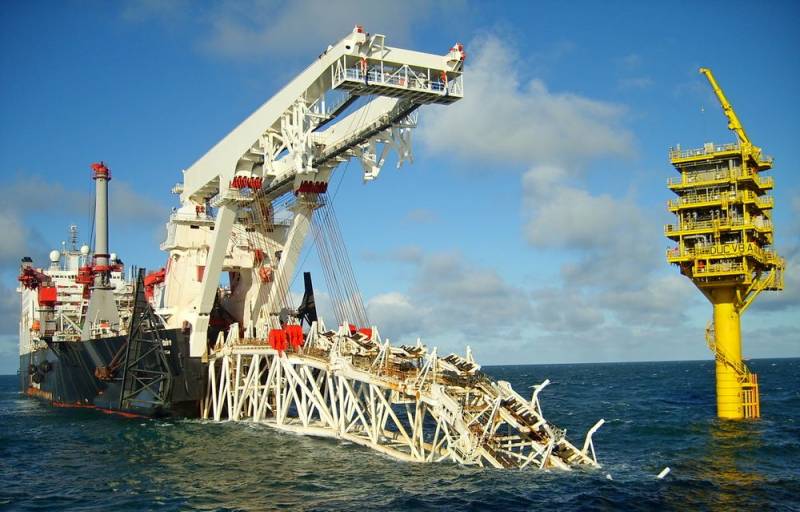 Washington's manic desire to impose sanctions on the Nord Stream 2 gas pipeline under the pretext of "protecting the interests of Europe" is causing more and more irritation in Berlin.
Recently, the head of the Bundestag Committee on Energy, Klaus Ernst
сообщил
that in Berlin they allow the imposition of retaliatory sanctions against Washington, in the form of penalties for the supply of American LNG, if the pressure on the important gas transmission project does not stop. Russia has already commented on Berlin's threats against Washington.
The First Deputy Chairman of the State Duma Committee on Foreign Affairs Dmitry Novikov said
RT
:
<...> You can endlessly put pressure on your partners, but one day this partner will stop "stepping on his own throat" and giving in in his
economic
interests, he begins to defend them ... An attempt to regulate the situation in its own interests on the part of Washington is not market-based, but administrative and voluntaristic.
The deputy noted that the United States, after Donald Trump came to power, altered their relations with the Allies. Now
policy
Washington is built on a tougher approach and consists in forcing the Allies to large expenditures on defense, without compensation and the provision of various preferences. So one can expect a serious revision of Washington's sanctions policy only if the mood in the United States changes.
Commented on the statement by Ernst and the chairman of the Federation Council Commission on Information Policy and Media Relations Alexey Pushkov. The senator wrote on his Twitter account that Berlin's promise to punish Washington was "not sanctions, but a retaliatory measure." Pushkov suggests that relations between German Chancellor Angela Merkel and President Trump will now become even worse.