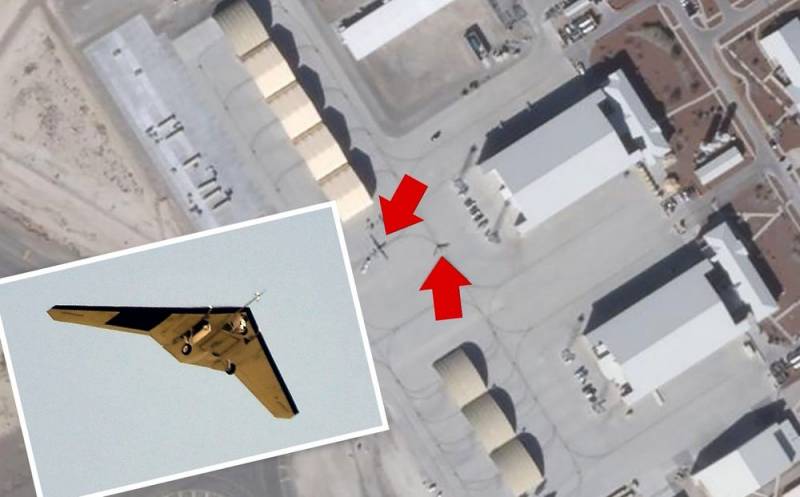 The satellite image of the RQ-170 Sentinel ("observer", "sentry"), as well as the nearby MQ-9 Reaper ("grim reaper"), made it possible to better assess the dimensions of the first UAV, since until now they remained under a veil of secrecy, writes American online edition of The Drive.
More than 10 years after the RQ-170 stealth drones first appeared in Kandahar (Afghanistan), there was very little official information about them. Until today, even its size has been controversial. The collapse of the RQ-170 in Iran in 2011 did not add clarity. However, satellite images from Planet Labs Creek Air Base, Nevada, taken on January 30, 2020, put an end to this debate.
As you know, the wingspan of the MQ-9 is about 66 feet (just over 20 meters). Using the measuring tools of Plant Labs, it was possible to calculate this parameter in the RQ-170. He was 38 feet (11,5 meters).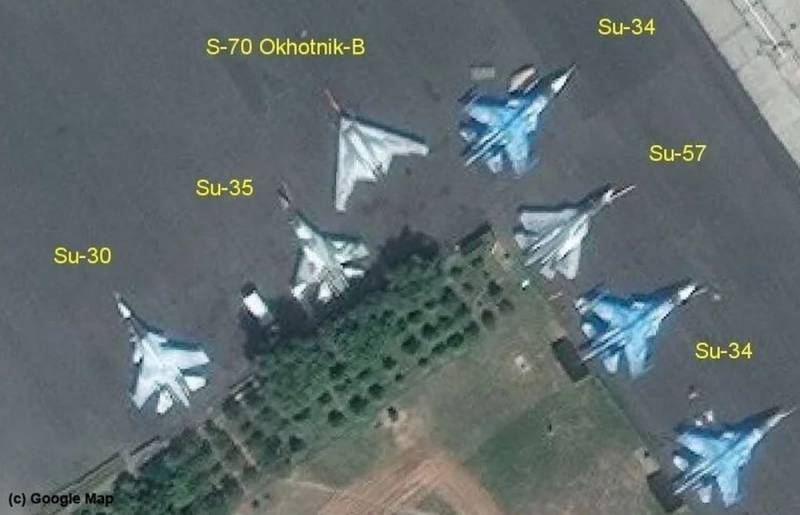 In connection with the data received, it would not be out of place to compare the RQ-170 with the Russian heavy attack drone S-70 Okhotnik, from the Sukhoi company, which the media has repeatedly called the analogue of the American UAV due to certain visual similarities. Based on the disclosed dimensions of the first, we can say with confidence that drones belong to different "weight categories".
The wingspan of the S-70 is 19 meters. That is, RQ-170 on this indicator is almost 2 times less than the "Hunter". As for the weight characteristics, with its take-off weight of 25 tons, the Russian S-70 most likely exceeds the RQ-170 by an order of magnitude.