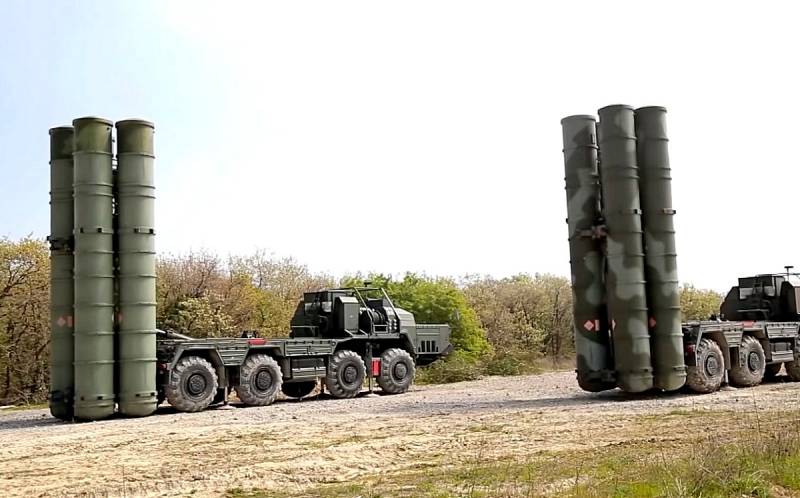 The agreement on the supply of Russian anti-aircraft missile systems S-400 Turkey was signed in 2017. The air defense systems have already been acquired by Ankara, but Erdogan is in no hurry to use Russia's weapons systems. The experts of the German publication Zeit understood the reasons why Turkey has not yet put the S-400 on combat duty.
Russian-Turkish cooperation in Syria is hindered by Assad's desire to regain control of the entire territory of the country. Russian and Syrian planes are firing on Turkish-backed militants in Idlib, and in February, as a result of one of these attacks, more than two dozen Turkish soldiers were killed. Perhaps the temporary non-use of the S-400, Erdogan hints at Ankara's disagreement with Moscow's actions in Syria.
But, according to Zeit, relations between Turkey and the United States are more important in this context.
The US Congress imposed severe sanctions against Turkey, which have not yet entered into force. Trump made Erdogan understand that he would no longer block embargo if the Turkish president enacted the S-400
- emphasized in Zeit.
US sanctions against Turkey can be very painful for
economics
countries - the authorities of the Republic of Turkey need money so that the country does not slide into a recession and can service external debts.
Erdogan is not interested in the strong influence of the United States in the region, but he also does not want dependence on Russia, on its weapons. The head of Turkey thus begins tactical games with the Russian Federation and the United States to achieve his goals.
In this situation, when the anti-aircraft systems are in limbo, there may still be a solution. 20 years ago, the Greeks bought the Russian S-300 air defense system, which originally belonged to Cyprus. These air defense systems were used by the Greek army only for training purposes, and now they are rusting at one of the military bases on the island of Crete. If Erdogan followed this example and sent the S-400 to the "rocket cemetery", Turkey would have gotten rid of many troubles.