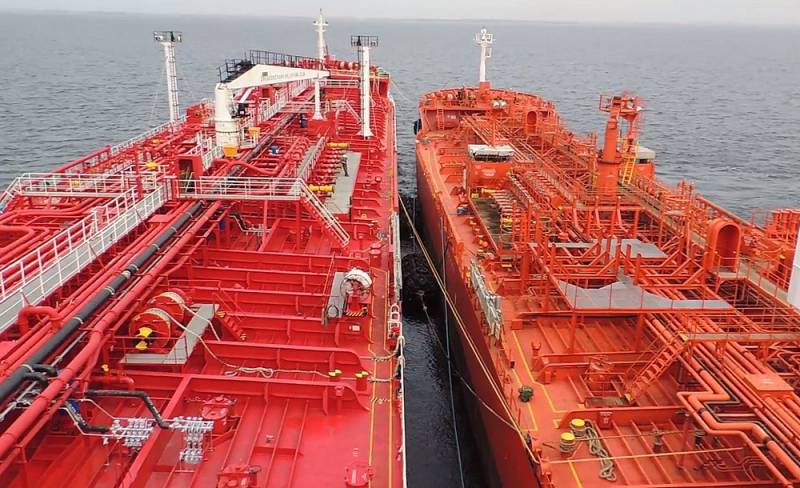 The construction of special vessels, which was to be carried out at the shipyards of the EU countries, will now take place in Russia. We are talking about chemical tankers for a customer from the Netherlands who transfers their production from Europe to Russia. The pilot project consisted of three vessels that are already ready. Now, a long-term contract has been signed for a period of ten years for the construction of several more such special-purpose craft. This was written by the industry publication Energybase, with reference to the press service of the Kostroma Shipyard.
Export project
In early June this year, a new tanker was launched from the Kostroma Shipyard platform for the Dutch partners of the Russian company. This is a 110-meter freighter, 12 meters wide.
By the end of the year, under the terms of the contract, the shipyard must hand over to the customer one more finished product of the same class. In total, it is planned to build three bulk vessels in the near future.
The implementation of an important export project for the region was made possible thanks to the support of local authorities. At the end of last year, the company had serious financial problems. But now the barriers are overcome and with the receipt of a profitable contract, the Kostroma shipyard is ready to satisfy the requirements of foreign customers. Fortunately, all the technical conditions for this are available.
A difficult period of coronavirus
In connection with the spread of coronavirus, anti-epidemiological measures were introduced in all sectors of the region, and people were sent home. Given the importance of a new contract with customers from Europe, the Oblast Administration has given permission to continue work in compliance with sanitary standards.
As practice has shown, the decision was right. Thanks to this, the obligations under the previously concluded contracts were able to be fulfilled on time and receive vital payment for the work performed. This not only solved some financial problems, but also served to raise the image of the enterprise, which now worked for the team - the Dutch customer chose the domestic plant as a contractor.
The plans of the administration of the shipyard to increase the staff of the enterprise by one third (now 160 workers). This is not about dismissal, as it was at the end of last year. Now there is enough work.
That ship, which was launched at the beginning of the month, as well as three tankers preparing for laying, were to be produced not in our country, but in Romania and Poland. However, now Kostroma officially received this order: customers moved production to our country
- said the deputy governor of the region Yuri Makov.