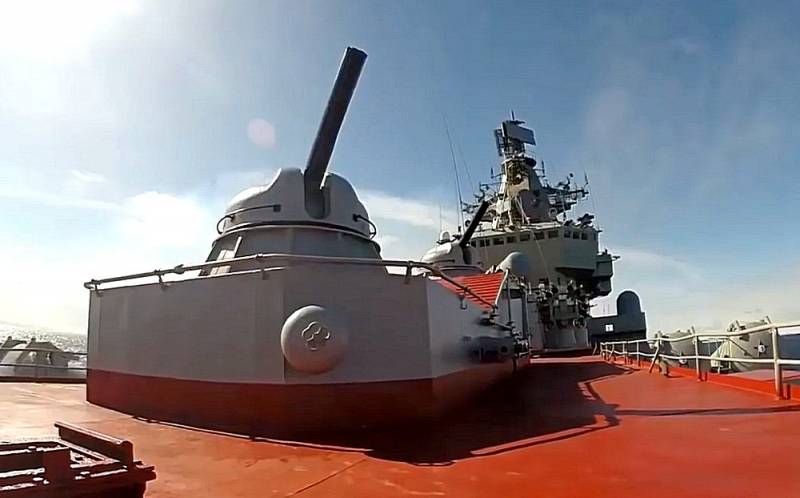 The Russian authorities reacted very harshly to the desire of some Japanese
politicians
return the Kuril Islands. Following the bravado statements from Tokyo, the Russian fleet held military exercises in the Sea of ​​Japan. The naval maneuvers left no doubt to those who plan to encroach on the sovereignty of Russian territories. This is reported by the Chinese edition of Sohu.
The term of office of Japanese Prime Minister Shinzo Abe is about to expire, and official Tokyo seeks to increase pressure on Moscow in order to resolve the "territorial problem" with the Kuril Islands as soon as possible. In this regard, some "hotheads" in the political circles of the Land of the Rising Sun offer radical measures. So, the Japanese political scientist Yukio Kashiyamu proposed the military capture of the Kuril Islands by the Navy.
In response to possible provocations by the Japanese, the Pacific Fleet of the Russian Federation conducted exercises in the Sea of ​​Japan. During the maneuvers, the Russian military worked out methods of counteracting the potential enemy's submarine fleet. The Japanese Self-Defense Forces sent a reconnaissance aircraft, as well as a couple of boats, to monitor the maneuvers.
The exercises of the Russian Navy, apparently, are a response to the provocations of Japan near the islands of the Kuril ridge. Thus, the Russian Federation makes it clear to the Japanese that the issue with the Kuril Islands is closed - Tokyo's fantasies about the return of these lands are put to an end
- emphasized Soho experts.
Russia may soon introduce a legal ban on the assignment of its territory to other states. The country's authorities are preparing appropriate amendments to the Constitution of the Russian Federation, recalls the Chinese publication.