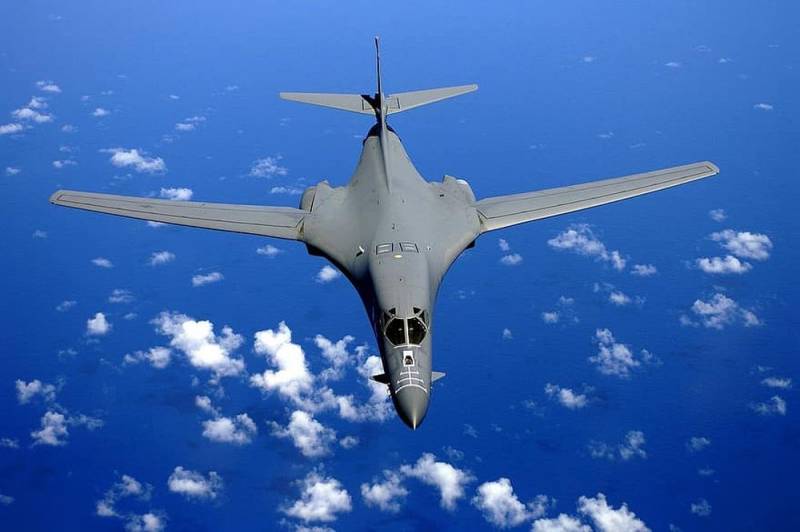 After two strategic bomber B-1B Lancer of the U.S. Air Force flew over the Black Sea, and the Turkish air tanker KC-135R refueled them in the air, the Turkish public began to resent and ask questions, the Turkish newspaper Cumhuriyet writes.
What did the USA forget in the Black Sea? Why send military aircraft to airspace over the Black Sea? Don't the USA, wishing to have a permanent base here and be present in the Black Sea bypassing the Montreux Straits Convention, not trying to undermine its inviolability, do not cause the most difficulties for Turkey? Was it by chance that the sailors who resisted US initiatives regarding the Black Sea during the Russian-Georgian war of 2008 ended up in Silivri Prison? Given that Turkey, Bulgaria, and Romania, accessing the Black Sea, are already members of NATO, can the US desire to include Georgia and Ukraine in the Alliance not bother Russia? And will this pressure on Turkey increase even more? Isn't Turkey one of the US goals in the Black Sea?
- raises questions expert Bashir Doster.
The analyst drew attention to the fact that the situation in the region largely depends on the position of Turkey, which occupies an advantageous geographical position. He is confident that the time of the Cold War has passed and an attempt to revive a bygone era will turn into serious problems for Turkey.
However, Ankara, due to its inconsistency, became entangled in relations between Moscow and Washington. For example, Turkey bought the S-400 from Russia, at the risk of spoiling relations with the United States and is now not putting this air defense system into operation. At the same time, Ankara manages to regularly send signals on the Syrian issue to Moscow or to Washington.
The expert was indignant that Turkey was subjected to various pressure and attacks from the United States. At the same time, Ankara continues to call the US president a "friend" and maintain that relations with Washington are at the level of a "strategic alliance". In the end, he came to the conclusion that since the real threat in the face of the USSR and the ATS disappeared before the United States and NATO, the Alliance is feverishly searching for "threat" and "enemies", sometimes artificially creating them to extend its existence.
The union between large and small states is like the friendship of a wolf and a lamb. As a result, the wolf eats the lamb
- the expert finished with the words of the former Egyptian leader Gamal Abdel Nasser.