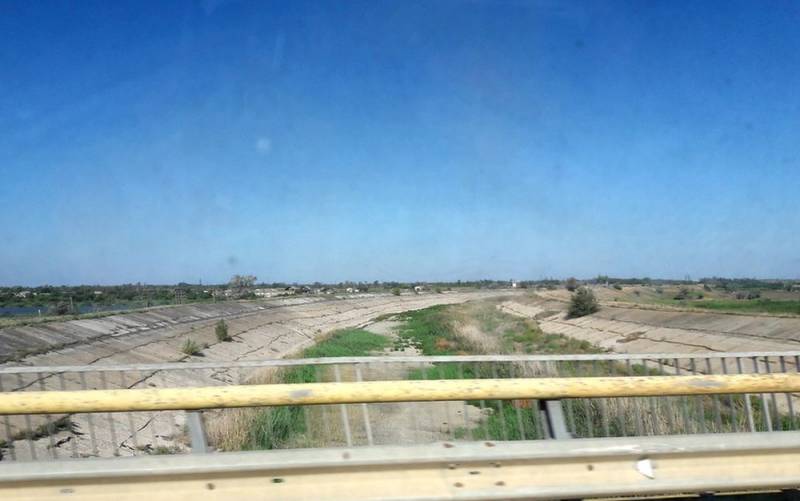 The North Crimean Canal, which provided the arid territories of the peninsula with water from the Dnieper, was blocked by Ukraine in April 2014. And, as the first vice speaker of the Crimean parliament, Yefim Fix, stated that the water, apparently, will not be delivered anymore.
In his opinion, the irrigation and watering canal, built in 1961-1971, fulfilled its historical mission. Now Crimeans can only rely on their own strength, independently resolving the issue of water supply.
The North Crimean Canal, which was built in Soviet times to provide water for the peninsula, fulfilled its historical mission. Today the situation has changed, and you should not rely on the Kiev authorities to resume the supply of water to the Crimea
- said Fix
RIA News"
.
Fix suggested forgetting that Ukraine once supplied water to the Crimea. He is sure that in order to solve the problem of water shortage on the peninsula, new
Technology
to accumulate water and to modernize existing water supply networks.
The vice speaker is convinced that no one will give guarantees regarding the safety and quality of water that could go along the canal, given the hostile attitude towards the inhabitants of the peninsula of Ukrainian nationalists. In addition, now the canal, including on the Ukrainian territory, is unsuitable for water supply. Therefore, investing in its modernization, given the unpredictability of the Ukrainian authorities, is simply impractical.
Before this, the Poles expressed their
view
why there is no prospect of resuming water supply to the drying Crimea from the territory of Ukraine, which until then provided 85% of the needs of the peninsula.
In turn, Kiev wanted to link the issue of water supply to the Crimea with negotiations on the Donbass. To which Moscow replied that Crimea could not be the subject of political bargaining, but Russia was ready to consider Ukraine's commercial proposal for the resumption of water supply, if any.