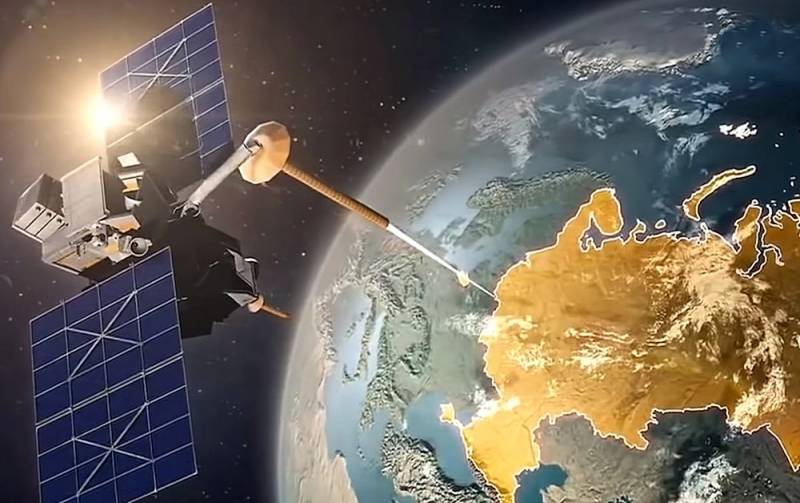 The strategic nuclear arms race, which unfolded in the middle of the last century between the USA and the USSR, forced the Soviet Union to start creating an effective missile defense system that could intercept enemy missiles at long distances.
The first "protective redoubt" of the USSR was System A, consisting of the Danube-2 early warning radar and a firing radar with guidance accuracy of up to 5 meters. In response, the Americans continued to increase the number of missiles, which prompted the Soviet Union to create a system that would significantly increase the coverage radius.
As a result, the Daryal radar was created, which could fix an object the size of a soccer ball at a distance of 6 thousand km. and allowed to take control even of missile launch mines in the United States.
The only "weak point" of the aforementioned missile defense was numerous radars, combined into a single complex, but scattered around the perimeter of the borders of the Union. This is what the West took advantage of, destroying most of the nodes after the collapse of the USSR. Then it was believed that the "Daryal" forever ceased to exist. But, the enemy was happy early.
In 2005, the construction of a new modern missile attack warning system began in Russia. It was based on the Voronezh radar, which in technical specifications is in many ways superior to all its predecessors.
As of 2018, 8 nodes have already been built. One radar is under construction, and the creation of another is planned for the current year.
Now, the radar station in the Leningrad region closes the sector from Morocco to Svalbard, in Armavir - from southern Europe to the northern coast of Africa, and from the Kaliningrad region controls the entire space over Europe, including the UK.
After all the radars of the old type are replaced by Voronezh, and the first-wave stations are modernized in 2025-2027, we will be able to control not only the world's oceans, but also the entire territory of the United States. In addition, now the second line of defense is being actively formed, consisting of over-the-horizon Container radars capable of detecting a low-flying cruise missile and even an unmanned aerial vehicle.
Thus, Russia was able not only to restore the continuity of the radar perimeter, but also to create a missile defense system that significantly surpassed the Soviet Daryal, which at one time was considered the pinnacle of engineering.