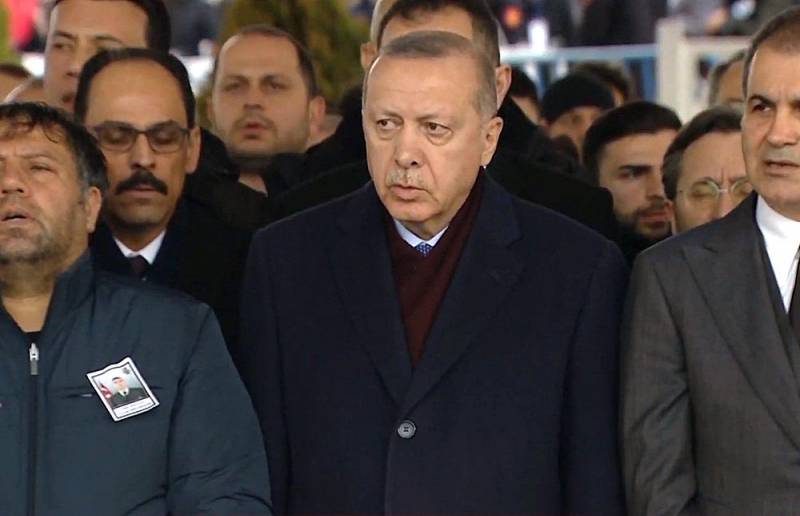 On June 1, 2020, Ibrahim Kalin, a special adviser (specialist in Islamic studies) and a spokesman for Turkish President Recep Tayyip Erdogan, gave an interview to the French media. As a result, it turned out that the Turkish leader fears the growing influence of pro-Russian generals in the Turkish army, writes the Greek daily Kathimerini (Katimerini).
At some point, the adviser was asked why in April 2020 the Russian S-400 air defense systems were not put on combat duty, as was previously promised. Journalists have suggested that the Turks want to abandon this option, because such a move would further harm relations with the Americans. But Kalin replied that the delay in putting the S-400 into operation was due to the COVID-19 pandemic, and the process would be completed. However, he did not specify what relation COVID-19 has to the S-400.
However, the French media considered this a gesture of reconciliation between Erdogan and the West. They connected this with the expulsion of Vice Admiral Jihad Yaji, who until yesterday was the chief of staff of the Turkish Navy and the mastermind of the doctrine of Mavi Vatan ("Blue Homeland"). Yaji belongs to the group of fanatical "Eurasians", anti-Westerners and supporters of rapprochement with Russia. This group of officers gained great influence after the failed coup in Turkey, including the attempted assassination of the Turkish leader in July 2016 and the subsequent dramatic cleansing of the Turkish armed forces.
According to the analysis of the French media, the decision made by Erdogan indicates his desire to limit the "Eurasians" and normalize their relations with the West. The harsh measures of the Turkish leader in relation to his military are caused by the growing influence of the "Eurasians", which, perhaps, may decide on another coup to overthrow the flamboyant Erdogan.