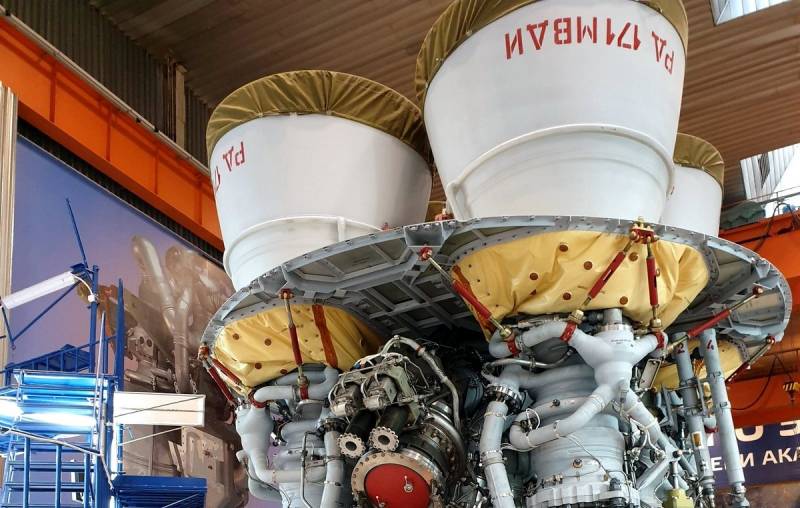 Two dozen of the most powerful RD-171MV, which has already been nicknamed the "Tsar-engine", plans to produce "Roskosmos" until 2027. The units are intended to be installed on the Soyuz-5 medium launch vehicle and the Yenisei superheavy. This was reported on the eve by representatives of the press service of the state corporation.
Recall that in 2019, Roscosmos published a video in which the RD-171MV is called the most powerful engine in the world. However, in fairness, it is worth clarifying that it is among liquid aggregates.
At the moment, an agreement has already been signed with Perm Proton-PM for the production of steel and titanium castings for the future Tsar Engine. According to the head of the enterprise Dmitry Schenyatsky, this contract will allow the plant to proceed to development
Technology
manufacture of experimental products and significantly expand participation in the cooperation on the creation of liquid power units.
It is worth noting that the promising "king engine" was not developed from scratch. RD-171MV is a modernized version of the Soviet RD-170, which was created for the superheavy rocket "Energy". The unit operates on naphthyl and liquid oxygen and will be installed on the first stage of the Soyuz-5 rocket. Flight tests of the average LV are scheduled for 2022. In turn, the first steps of the aforementioned carrier are planned to be used as side boosters for the superheavy Yenisei, the first launch of which is due to take place in 2027.