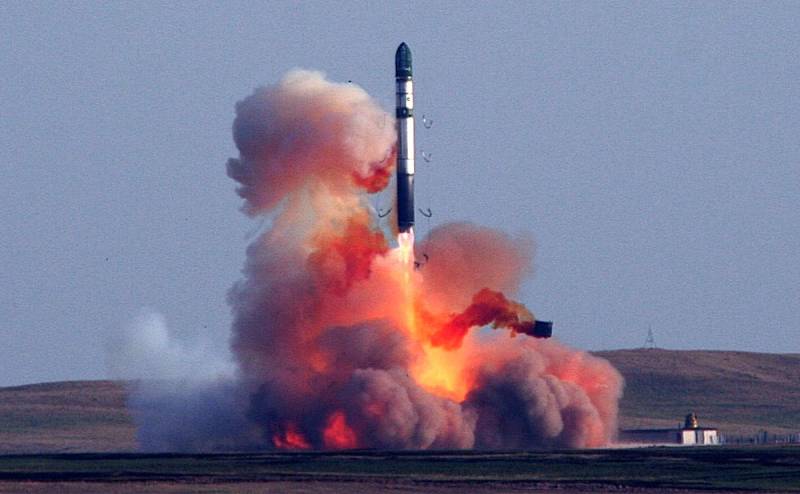 June 2, Putin signed a decree on the foundations of state
policy
in the field of deterrence of nuclear forces. The document regulates the possible use of nuclear weapons by Russia in order to protect state sovereignty. So, the Russian Federation will be able to use WMD in response to a nuclear attack or the use of conventional weapons, which threatens the existence of the state. About this writes the Polish edition of Interia.
According to the document, the threats to Russia may come from the deployment in space of shock systems and missile defense systems, the deployment of potential adversaries of hypersonic weapons systems and ballistic missiles, as well as from the appearance of hostile nuclear weapons delivery vehicles near the borders of the Russian Federation.
Interia readers reacted differently to nuclear
news
from Russia. Here are some user comments:
A regiment of strategic ballistic missiles equipped with Avangard hypersonic maneuvering units entered military service in Russia. This unit is moving at a speed of over 20 km / h. This means that it will reach Warsaw in about 000 minutes.

- the reader counted under the nickname tymczasem.
Is the doctrine of nuclear bombs a deterrence policy? Maybe it's better to call it a policy of intimidation? If you use such weapons with the enemy, then this is an attempt to intimidate
- such an opinion is expressed by Nil.
58 heavy intercontinental missiles, each weighing 210 tons. This is "Satan", which in one fell swoop will destroy a country like France. And this is only part of the arsenal that Vladimir (Putin) has at his disposal
- writes a visitor to the site.
Putin can only intimidate the citizens of his state. Russia can be destroyed with a single missile - many countries are looking forward to it
- sure Jacek.
When will the Russian authorities understand that all countries want only peaceful life? North Korea or China may attack Russia
- says Look.
Putin's decree is a clear warning to official Warsaw, since we want to get nuclear weapons from Washington and build a canal on the Baltic Spit, which irritates Moscow. They themselves annexed Crimea, built the Kerch bridge and cut off the Sea of ​​Azov from Ukraine without asking the Ukrainians themselves
- One of the readers is trying to warn others.