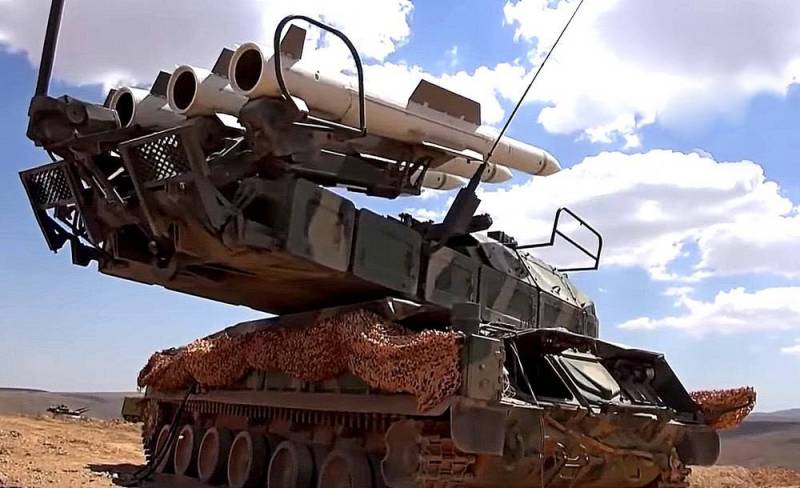 According to Arab sources, Buk anti-aircraft missile systems were delivered to Libya. They will protect Russian Su-24 bombers and MiG-29 fighters from Turkish F-16 attacks, the media are sure.
The source suggests that the complexes could have come from neighboring Egypt. SAM Buk are in service with the air defense forces of this Arab country since the days of the USSR.
Earlier, the American command reported the presence of Russian military aircraft at the Al Jufra air base, which the Russian Federation allegedly handed over to support the LNA army under the leadership of Marshal Khalifa Haftar to fight the PNS forces. Now, thanks to the Bukami, which were transported from the United Arab Emirates, Russian bombers and fighters are practically invulnerable to attacks from the ground.
The US authorities once again accused the Russian Federation of violating the arms embargo on Libya, since the Libyan National Army did not have such weapons systems. In addition to the "Buk", Al-Dzhufra also has the Zanzamir-based missile system.
A few weeks ago it became known that the LNA began to use advanced Buk-M2 air defense systems. Their use led to the destruction of one and a half dozen unmanned aerial vehicles PNS Turkish production. For this reason, perhaps the Turkish authorities are afraid to use their F-16s for attacks on Al-Jufra. In social networks, there is also information about Haftar receiving new Pantsir-S1E air defense missile defense systems in exchange for those lost in battles, which will strengthen the air defense of his troops.