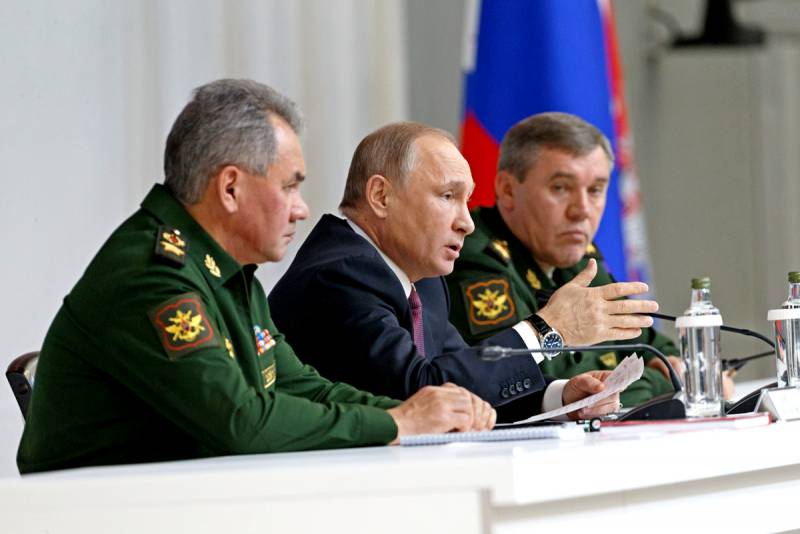 Russian authorities have determined the conditions under which the army will be able to use nuclear weapons. So, Moscow has the right to use it, as stated in the document, upon receipt of reliable information about the launch of ballistic missiles attacking the territory of the country and (or) its allies, as well as about the use by the enemy of other types of weapons of mass destruction against the Russian Federation and its satellites. About this writes the Bulgarian edition of Mediapool.
In addition, the Russian Federation will be ready to use nuclear forces if the enemy strikes at important civilian and military targets, the decommissioning of which will lead to the failure of a nuclear response. Such weapons can also be used in the use of conventional weapons, which would threaten the very existence of the Russian state.
Here are some comments from Bulgarian readers:
On a bare belly a pair of pistols
- ironic Ivan Kozov (Bulgarian national proverb. The approximate meaning is that there is no money for a shirt, but bought and hung two pistols from his stomach - ed.).
Yes, but not simple, but nuclear (pistols)! And when there is no money, behavior can be unpredictable!
- the user Vladimir Pavlov answered Ivan.
In this case, I am not at all interested in what exactly is contained in the decree. I would like to know how he is changing the current situation. Of course, I could search the Internet and find out ... but it's not my job, I'm not a journalist
- argues a certain E.T.
The US doctrine generally speaks of the possibility of delivering a preventive nuclear strike. Is there a military doctrine in Bulgaria? And in general, why keep an eye on what is happening in Russia and in the United States - we must look at what is happening with us!
- expresses the opinion of Emil Stanoev.
Is this Putin's decree not a reason to declare Rosen Plevneliev (the 4th president of Bulgaria, an outspoken Russophobe, considered Russia an aggressor and destabilizer of Europe - ed.) Russian war to see if this will be enough for Moscow to use nuclear weapons in return?
- exclaims the user with the nickname Mickey Mouse.
I would say a rather "moderate" decree. Lack of money in Russia makes Putin less aggressive. They no longer think of attacks and occupation. I like that the head of the Russian Federation has become closer to reality
- concludes Vlado.
Putin by this decree has untied his hands on the issue of the use of nuclear weapons. Why was it signed right now? So this is for the internal audience. "Leader, Enemy, Vodka." Now the emphasis is on the second. "You believe in friendship, and I believe in blackmail" is a quote from the movie "Suicide Squad"
- says user Practitioner from Sofia.