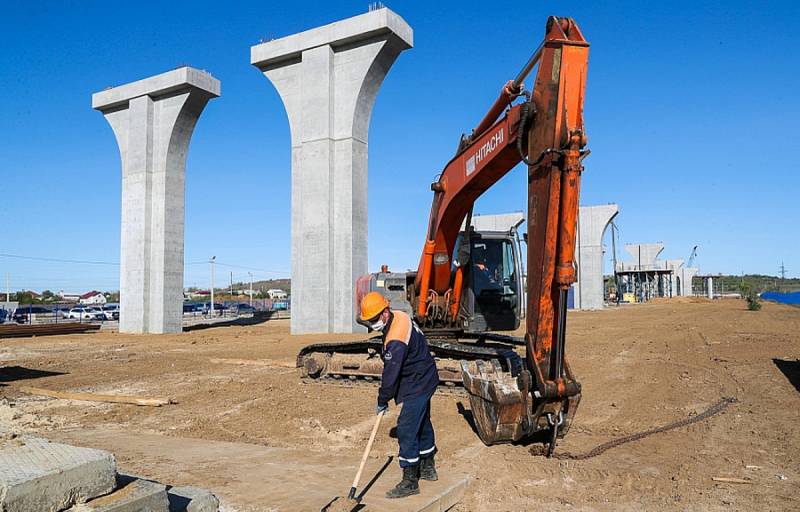 Spectacular photographs were published from the construction site of the newest automobile bridge across the Volga-Don Shipping Canal, being erected as part of the construction of the first stage of the bypass road around Volgograd. This object will become not only an important object of federal significance, but also a milestone in the creation of the North-South international transport corridor, which should connect the countries of Europe with the states of the Caspian basin and further with India.
Although work began only this fall, to date, hundreds of piles have already been driven and 13 of the 27 towers erected. In addition, the contours of the future bypass road are already clearly visible on the ground.
The span of the future bridge will be 1,3 kilometers, and the longest of its spans will reach 150 meters. The cost of the facility is about 5 billion rubles.
It is expected that limited traffic on the bridge will begin in 2022, and it will fully begin to function by 2024. According to media reports, work is progressing on schedule, and the necessary precautions have been taken in connection with the pandemic.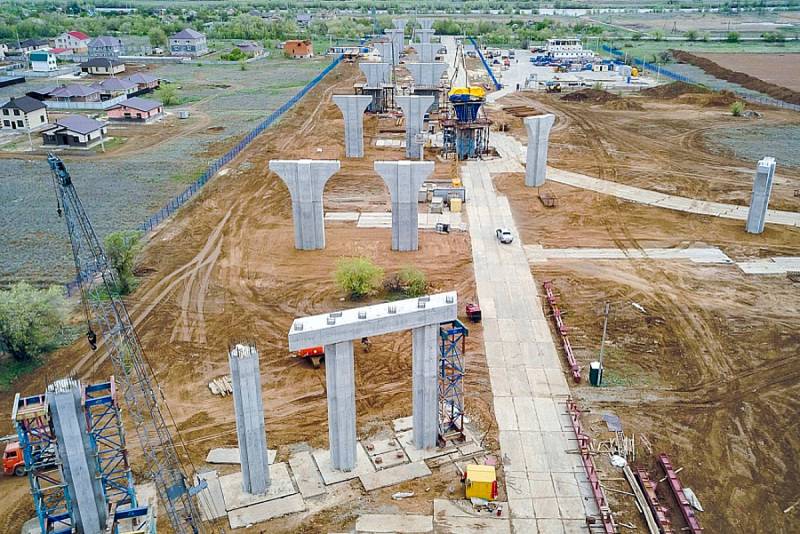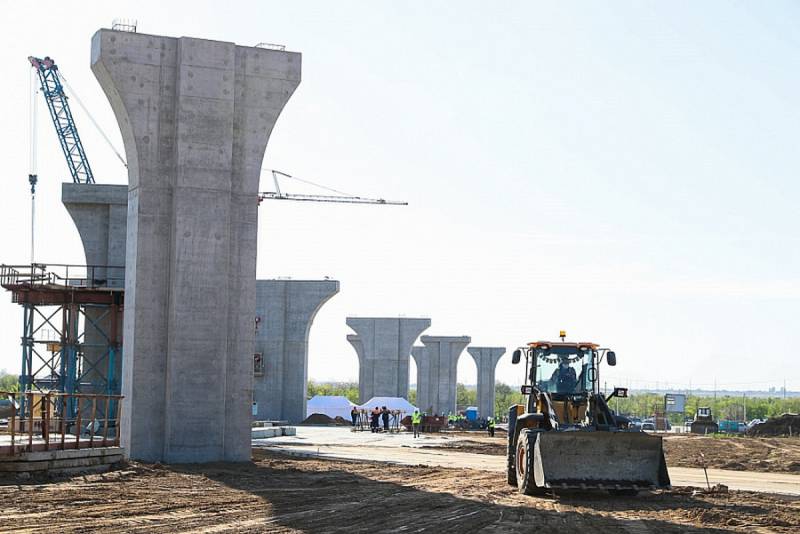 In addition to major international and federal significance, the bridge will also become an important part of local infrastructure. It is no secret that over the entire considerable length of the Volga-Don Shipping Canal, only three automobile bridges cross, and all of them were built in Soviet times. The new construction will also be able to partially solve the problem of the connectedness of the two shores of the waterway.
The highway bypassing Volgograd, of which the bridge will become a part, will be a four-lane highway illuminated along its entire length and including seven new interchanges. As expected, it will unite several federal highways at once: R-22 "Caspian", A-260 (Volgograd - Kamensk-Shakhtinsky - border with Ukraine) and R-228 (Syzran - Saratov - Volgograd).
Earlier projects included, in particular, the extension of the existing Third Longitudinal Railway, however, these plans were replaced by a completely new project.
Volgograd remains the only one-million-strong city in the country that does not have a full bypass route. As a result, all transit traffic went through the city streets, creating huge problems for the dilapidated infrastructure.
In addition to the construction from scratch of a new automobile bridge across the Volga-Don, an existing crossing located directly within the city will also be reconstructed. This design has been operating since the channel was commissioned in 1952 and was not designed for the traffic flow that passes through it today.