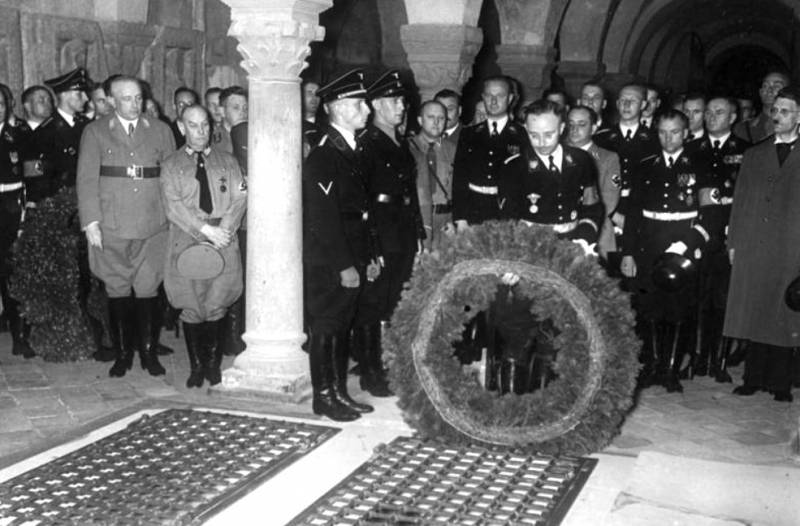 In Poland, the diary of a former German SS officer, under the pseudonym Michaelis, was discovered, revealing the whereabouts of values ​​that belonged to the Third Reich at one time. It is reported by the British newspaper The First News.
The document includes a description of eleven places on the territory of Opole and Lower Silesia (Poland), where SS valuables can be hidden, including gold products, religious objects and bank deposits, as well as works of art from Poland, Germany, Russia, France and Belgium . In particular, in the Hochberg Palace in Rostock, 28 tons of gold belonging to the Nazis can be hidden. Valuable items, judging by the diary entries, lie at a depth of 60 meters in an abandoned well in the palace.
In other places indicated in the document, there are artifacts and jewelry belonging to Himmler's organization "Anenerbe" ("Ancestral Heritage"), as well as paintings stolen in European countries, including, possibly, the "Portrait of a Young Man" lost by Poland by Raphael.
The existence of Michaelis' diary became known not so long ago, when a fund in Opole called "Silesian Bridge" published information on receiving a document from its German partners. The Germans planned to present the diary to the people of Poland as an apology for World War II.