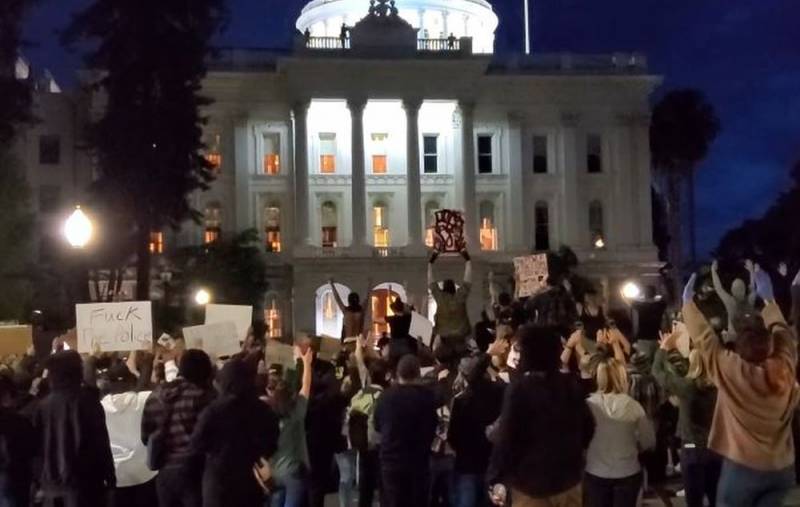 After the murder of an African American in front of people, US authorities began to openly use violence and violate the right of citizens to protest, according to Elmar Tevesen, correspondent of the German television channel ZDF in Washington.
Currently, on the streets of American cities you can see scenes unworthy of the United States, more suitable for authoritarian states such as Russia or China. For example, in Washington, the Americans protested aloud, but peacefully, realizing their right. But then, after the appearance of the head of the US Department of Justice William Barr in front of the White House, law enforcement officers began to use force to disperse the demonstration. The tear gas, batons, rubber bullets and stun grenades were used. The right of people to express their opinion was violated.
This happened because US President Donald Trump wanted to arrange a photo shoot and show himself as a strong leader. During his speech, referring to the 1807 law, he stated that he would use the National Guard and the US Army against the "rebel rebels". Trump probably forgot that this is how dictatorships appear. He ordered that the streets be cleared of citizens so that he could walk to the Episcopal Church of St. John with the Bible in his hand in order to proclaim himself president of law and order in the presence of his daughter Ivanka and his son-in-law Jared Kushner.
Perhaps Trump believes that he has a divine right, as the king of England once thought, the independence of which the Americans gained during the bloody war. But Trump's actions are more like an attack on American democracy.
Note that in Europe they have already condemned the violence of the US authorities over their citizens. In Brussels, they believe that abuse by law enforcement officials is unacceptable. The European Union fully supports the right of US citizens to peaceful protest and calls for restraint and unity. This was stated by the head of the EU foreign service, Josep Borrel.