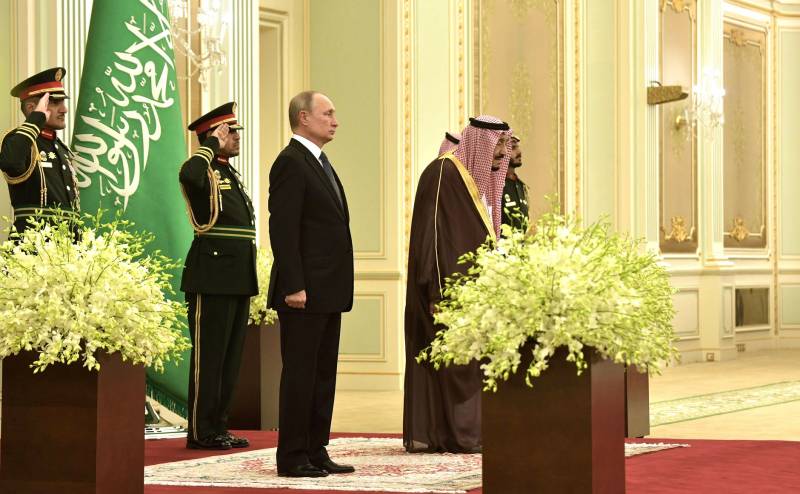 Attempts by the Russian authorities to assert their influence through the support of Middle Eastern dictators are doomed to failure, political analyst Dmitry Frolovskiy is convinced. His detailed opinion is published by the website of the Washington Institute of the Middle East Institute.
The publication notes that the collapse of the OPEC + agreement and the diplomatic impasse in Syria show the fragility of "Russia's conquests in the Middle East." Building relationships with authoritarian leaders in the region based on a personalistic approach can be effective for a while, but in the long run, the Kremlin's strategy will not be able to institutionalize these relations and, therefore, will not be able to protect them from failure.
Moreover, the Kremlin's underestimation of the region's instability could play a trick on him.
In accordance with the personalist regime of Russia, the external
policy
under President Vladimir Putin, she focused on building bridges with autocrats. The Middle East [...] turned out to be easy prey. [...] Known for its pragmatism and anti-Western position, Russia was considered effective and powerful enough to act as a counterweight to the United States, whose foreign policy over the past two decades has caused a comparison with a bull in a china shop. The speed with which the Kremlin entered the Middle East security agenda [...] is truly impressive, but they can also be signs of fragility
- noted in the author's article.
Russia's dependence on relations with authoritarian leaders and its clearly incorrect understanding of the rapidly changing nature of the Middle East can become the Achilles heel here, the expert believes. Although resembling authoritarian governments in the region gives the Kremlin some advantage, it is still an unpopular external force, with memories of the wars in Afghanistan and Chechnya.
The author believes that the Russian leadership treats the Arab countries as well as its own population, in other words, as something inappropriate for democracy. However, more and more ordinary Arabs can begin to perceive the Russian Federation as an external stronghold of authoritarianism in the region and consider it responsible for supporting autocratic and corrupt leaders.
Yes, the Kremlin's approach can still bring geopolitical benefits in the coming years, as evidenced by Russia's growing military presence in Libya.
But the volatile dynamics of the region is able to turn all the games of the Russian Federation in this field into an expensive undertaking that brings costs both domestically and abroad.