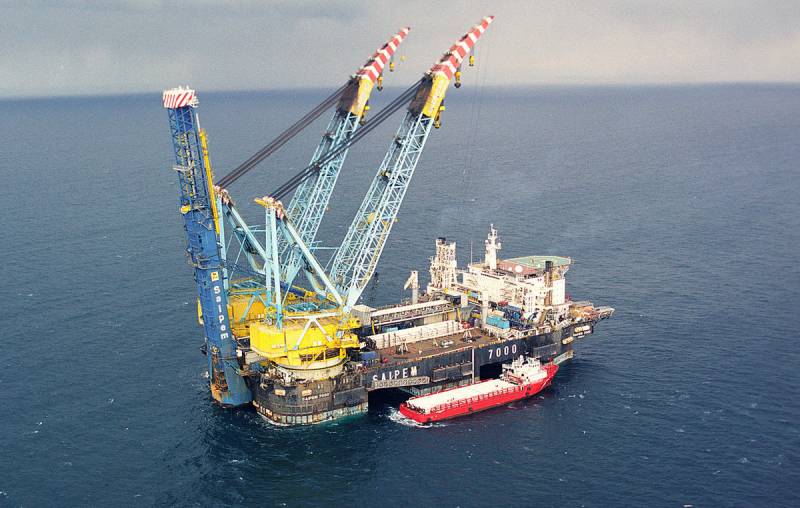 "We can turn the Nord Stream-2 gas pipeline into ruins, but the reason is not US sanctions, but the EU gas directive, adopted thanks to the efforts of Warsaw"
- writes the Polish business publication Biznes Alert.
According to the Americans, in the near future sanctions will be imposed on the Russian crane-assembly pipe-laying vessel Akademik Chersky, the only vessel of this type that is capable of completing the Nord Stream-2 gas pipeline in the current conditions. In addition, no one will insure Academician Chersky and the Russians have yet to apply for a new permit from the Danish Energy Agency to enter Danish territorial waters. But due to spawning of cod in the Baltic Sea, this can only be done in September 2020. So, if the Russians begin work in the fall, then Nord Stream-2 will be ready for commissioning in the first half of 2021.
But even then, Nord Stream-2 will not be able to start working thanks to the mentioned EU gas directive. Nord Stream 2 AG will still need to find an independent operator from Gazprom, which will take responsibility for gas supplies. So the EU gas directive has become a blow for this project more powerful than the problems with laying pipes on the bottom of the Baltic.
Moreover, Germany now has to reckon with the growing criticism of Nord Stream-2 in the EU. The Poles have repeatedly initiated changes to EU legislation to reduce their dependence on gas from Russia. These realities can make Germany come to terms, perhaps even with the "freezing" of the project.
On our own behalf, we add that the "great breakthrough" of the Poles at the front of the struggle with the Russian gas pipeline has nothing to do with reality. Germany, and personally Chancellor Angela Merkel, have repeatedly made it clear that Berlin needs the Nord Stream-2 and will be completed at any cost. Warsaw's actions are understandable: today Poland is the main US protégé in Europe, turning into a bastion of daring Russophobia and outright political insanity. However, no matter how hard the Poles are pushing, they will not succeed in stopping the energy project of the Russian Federation.