Last week, the US Air Force B-1B Lancer bombers practically "decapitated" the Russian Navy's Black Sea Fleet, writes The Drive, an American online publication.
The US Air Force claims that the B-1B Lancer, which flew to the Black Sea region, practiced the use of the long-range anti-ship missile (LRASM) AGM-158C during the training mission. The flight showed that they pose a serious threat to the Russian fleet, and the Kremlin undoubtedly drew attention to this.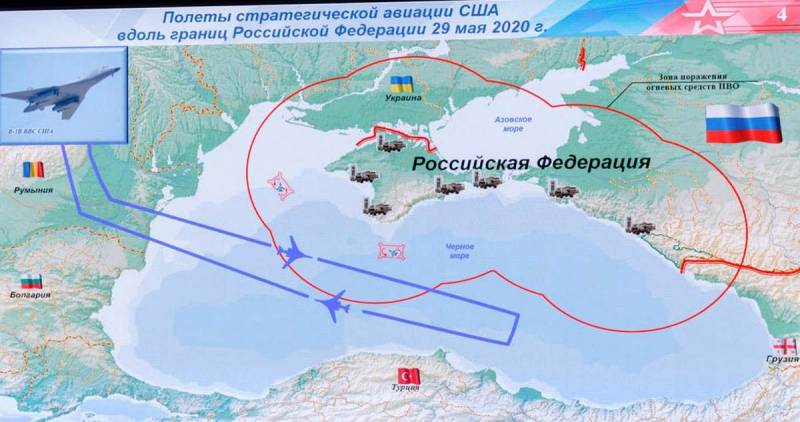 On May 29, 2020, two B-1B Lancer from the 28th bomber wing took off from the Ellsworth air base in South Dakota and tested various activities with aircraft from NATO allies and other European partners. For the first time, the Ukrainian Su-27 Flanker and MiG-29 Fulcrum fighters, as well as the Turkish air tanker KC-135R, took part in such exercises. At the same time, only LRASM became known on June 1, 2020.
B-1B Lancer bombers regularly perform various training missions. American strategic bomber aviation has gained vast experience and has some flexibility, using a wide range of weapons and ammunition. At the same time, it is planned to expand their range. For example, due to the use of LRASM bombers.
The B-1B Lancer is certified to operate the AGM-158C since December 2018. The LRASM is an upgraded air-to-ground cruise missile from the AGM-158 family (JASSM), which are also used by these bombers.
The US Air Force statement regarding the recent flight of the bomber task force is clearly intended for Russia and its Black Sea Fleet. The Black Sea is likely to turn into an anti-ship missile range during a major conflict, but the Russians have certain advantages. Crimea is now part of the Russian Federation, and the Ankara, which strictly adheres to the Montreux Convention, controls the Bosphorus and Dardanelles, despite the fact that Turkey is a NATO country and a US ally.