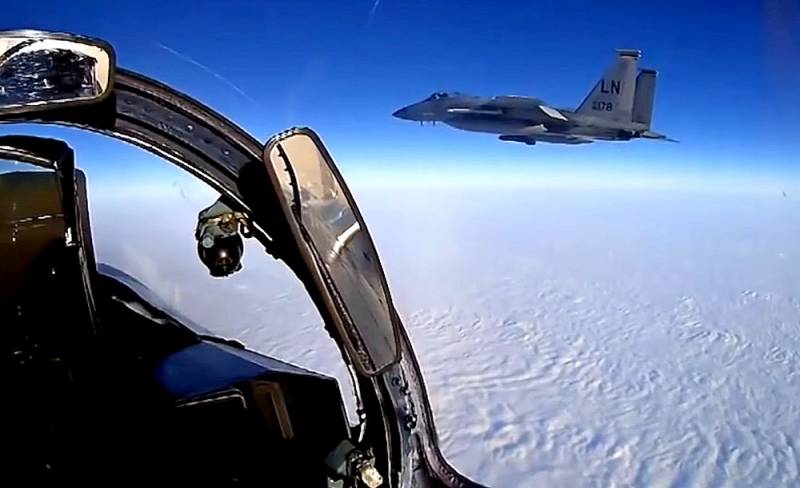 The Russian Ministry of Defense suggested that the North Atlantic Alliance decide on the interception of combat aircraft - the parties can agree on the rules for minimum rapprochement of aircraft.
In order to clarify the possible steps to resolve air incidents, as well as actions at sea, we are ready to fix some rules that will determine the minimum distances of approach of aircraft and ships to each other. An agreement will also be reached on crew interaction.
- Colonel General Sergei Rudskoy, chief of the Main Operations Directorate of the General Staff of the RF Armed Forces, told
TASS
.
Rudskoy also stressed that Russia offers NATO the practical implementation of the use of transponders in the air when flying over the Baltic Sea.
An agreement on the rules of interception will help in the future to avoid many unpleasant events between military aircraft of Russia and the Alliance. So, at the end of April, the press service of the 6th fleet of the US Navy reported a dangerous rapprochement between the fighter of the Russian Air Force SU-35 and the American patrol anti-submarine P-8A Poseidon. Prior to this, there was information that the Russian MiG-31, which accompanied the strategic missile carrier Tu-95MS, approached the F-16.