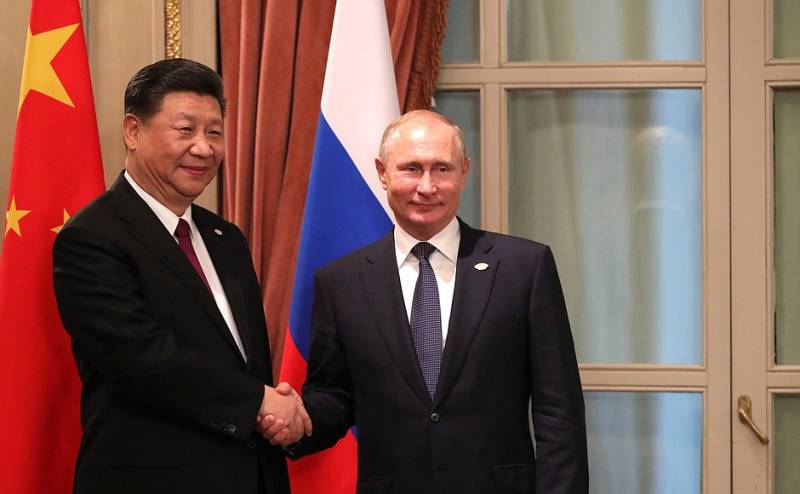 At present, many say that China has become a source of the spread of coronavirus. Eight countries demand cash compensation from the PRC, including the UK, USA, Egypt, Germany, India, Italy. However, Russia is in no hurry to accuse its eastern neighbor of a pandemic. The correspondent of the Japanese publication Foresight writes about the reasons for Moscow's loyalty to Beijing.
It is not profitable for Russia to aggravate relations with China, because
economy
Russian Far East depends on economic relations, in particular, with China.
In turn, against the backdrop of a confrontation with the United States, China needs a faithful ally whom Russia can act, so Beijing is extremely interested in strengthening friendly relations with Moscow. From February to March this year, China's trade with the outside world decreased by 8% compared to the same period in 2019. However, trade with Russia, on the contrary, showed an increase of 3%.
In March, Beijing increased its purchases of Russian oil by 31% compared with March last year. Last month, both countries began to study the possibility of building a second gas pipeline from Eastern Siberia to the PRC. On April 16, in a telephone conversation, Putin and Xi Jinping agreed to further increase trade.
It is possible that the parties entered into a pact - an agreement that implies Moscow's support for China's innocence in a pandemic in exchange for expanding trade relations
- notes Foresight.
Thus, China can take under its wing a weak Russian economy, giving Moscow preference in choosing suppliers of certain resources.