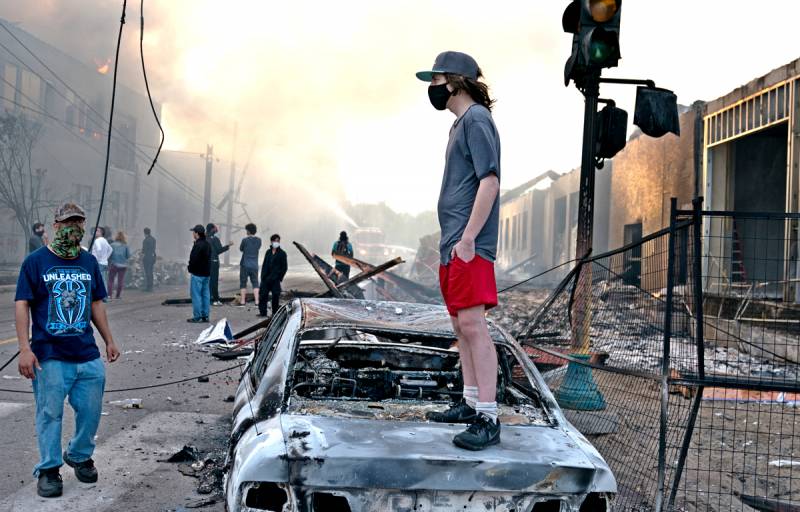 В
news
media and social networks are actively discussing the riots in the United States that began after the murder of African American George Floyd by police in Minneapolis on May 25. There are also exotic points of view on what is happening. For example, ex-adviser to former President Barack Obama Susan Rice said in an interview with CNN that Russia may be involved in demonstrations and pogroms that covered many cities in the United States.
Rice said that the Russian Federation allegedly incites the protesters with the help of social networks and somehow finances it.
Absolutely Incredible: Obama's Former NSA Susan Rice on CNN talking about the protests and domestic strife

"This is right out of the Russian playbook" pic.twitter.com/luXiPV0bOq

- Saagar Enjeti (@esaagar) May 31, 2020
Here are a few Twitter responses to her accusations of rioting in Russia:
Please show me the Russians who force our police to kill blacks. All I see is that the "bodyguards" of the ruling class kill the poor, supposedly for our protection
- certain Stephen is sure.
It's unbelievable that you continue to ignore Putin's campaign to destabilize America.
- Alan answered him.
How was Putin able to infiltrate our police and use them to incite black terrorist attacks and attacks on peaceful demonstrators? He has been doing this since the 1840s, when Nicholas I still ruled Russia. Who will finally stop this man ?!
- ironic Juan Guaidó's Ghost.
Putin lives only in the brains of democrats
- considers Ignorance is Bliss.
Protests in Moscow - it's all the CIA! Hong Kong protests are all the CIA! Protests in the USA: it's all Russia!
- wrote with some subtext USA is a third world.
So, it turns out that the Russians control black Americans?
- asks Phyliss Walker.
In an interview, Rice was not asked if she had any evidence of Russia's interference in American affairs. It seems that the interviewer asked leading questions just to confirm her point of view. Such is the quality of CNN journalism
- concludes Student.
True, these are Russians. Let's not pay attention to the racial harassment of the media, George Soros, Antifa, the Bernie brothers, anarchists and hated etchers such as Maxine Waters
- writes FatSlice.