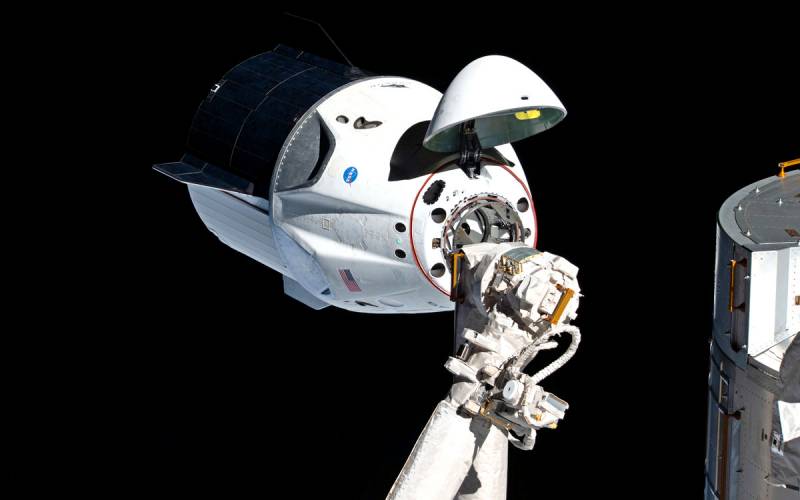 Foreign media continue to comment on the launch of the Crew Dragon spacecraft in the context of bilateral cooperation between Russia and the United States in low Earth orbit. Since 2006, NASA has paid the Russian government approximately $ 3,9 billion for space for its astronauts in Soyuz spacecraft, writes Spaceflight Now.
In particular, the publication reminds its readers that most recently this agency agreed to transfer to Moscow more than $ 90 million for one place in the ship, which should go into orbit in October of this year. The US space agency decided to sign this agreement to be safe and in any case guarantee access to the space station for its astronaut.
If the current Crew Dragon test flight passes according to plan, the first full-fledged operational launch will take place from the Kennedy Space Center after August 30 with a crew of four.
As for alternative solutions, the direct competitor of the SpaceX brainchild - the spacecraft Boeing Starliner, must complete the second demonstration mission in automatic mode before it is deemed suitable for flying with astronauts. The test flight of the new device to the International Space Station is expected to take place in the first half of 2021.
Due to the obvious changes, NASA plans to stop paying Russia as soon as the new manned ships of the United States are put into operation. In accordance with the current plans of the two space agencies, American astronauts will continue to fly on Soyuz spacecraft, and Russian astronauts will continue to fly on new American spacecraft on an exchange basis, without transferring payment.
But Russian officials say they will not send astronauts on American ships until the latter are properly tested.

- the article says.
The publication notes that several years ago on successful scientific and
technical
cooperation of great powers began to influence
political
questions and disagreements. After the Crimean events of 2014, the administration of President Barack Obama imposed sanctions on Russian state structures and some individuals, including then Deputy Prime Minister Dmitry Rogozin, who is now the head of Roscosmos. In response, a statesman invited the United States to "deliver its astronauts to the ISS using a trampoline." Now, many years later, the response of Ilon Mask was as follows: "The trampoline works."