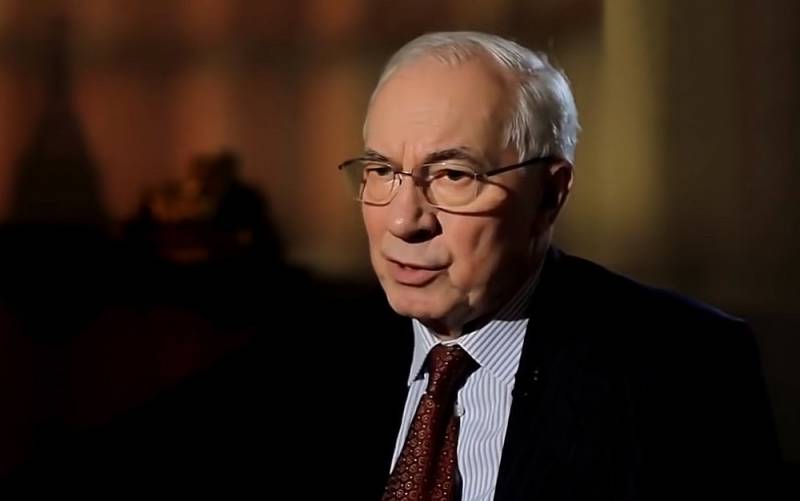 The ex-head of the government of Ukraine Mykola Azarov reminded the public that at one time it was the USSR that gave the Ukrainian SSR most of the territories that Kiev now considers to be "primordially Ukrainian". Azarov wrote about this in his Twitter account, adding that "in 1922, Ukraine became part of the USSR without the Crimea, Kharkov, Odessa, Kherson, Donetsk, Lugansk, and even Lviv."
Ukraine received all these lands, being part of the Soviet Union, and completely free! And the newly-made so-called patriots only learned that they squander these lands, and even at the cost of tens of thousands of human lives
- emphasized Azarov.
At the same time, some users noticed that the city of Kharkov was declared the capital of the Ukrainian Soviet Republic on December 19, 1919, in contrast to the then-UPR with the capital in Kiev. For clarity, it should be clarified that the city of Taganrog was generally the capital of the Ukrainian Soviet Republic in 1918 before the arrival of the troops of General Anton Denikin. It's just that the front line changed during the civil war.
At the same time, in the autumn of 1939, the territory of Western Ukraine (Eastern Galicia), which belonged to Poland, became part of the Ukrainian SSR, and in the summer of 1940 the Ukrainian SSR "grew" with Northern Bukovina and southern Bessarabia, transferring the newly formed Moldavian SSR from Transnistria.
In 1945, the Ukrainian SSR acquired Transcarpathia, which until then was part of Czechoslovakia, and in 1954, Crimea was transferred from the RSFSR to the Ukrainian SSR (without indicating the status of Sevastopol).
It should be noted that some Ukrainian officials,
policy
and the "patriots" believe that the original Russian territories were "only swamps near Moscow," and the Black Sea region and other lands have nothing to do with the Russian Empire.