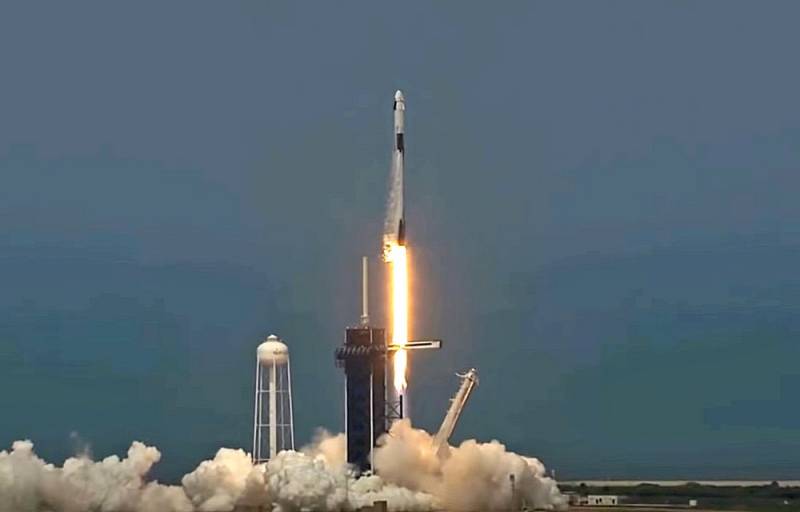 In the evening of May 30, 2020, the American private company SpaceX launched the Falcon-9 launch vehicle with the manned reusable spacecraft Crew Dragon, which was successfully launched into Earth orbit and headed for the International Space Station. After that, the head of SpaceX, Elon Musk, reminded Dmitry Rogozin, head of the Roscosmos state corporation, about his words about the "trampoline" in 2014.
Trampoline works. This is a joke for the initiates.
- Musk said during a briefing dedicated to the sending of two American astronauts to the ISS.
So Musk reacted to the congratulations that were voiced by Russia on the successful launch. He recalled to Rogozin his statement that the Americans can deliver their astronauts to the ISS using a trampoline if they want to harm the space-rocket potential of Russia.
At the same time, the head of NASA, Jim Brydenstein, said that he had not talked with Rogozin yet, but confirmed that he had seen Russian congratulations on the launch.
They (Russia - ed.) Believe in cooperation and I think that it will continue to be strong
- noted Brydenstein.
We remind you that in the spring of 2014, when relations between the United States and Russia were complicated due to the situation in Ukraine, the Americans decided to remove the Russians from various international space-related programs. It was then that Rogozin, who worked as deputy prime minister of the Russian government, and uttered his phrase about the trampoline.