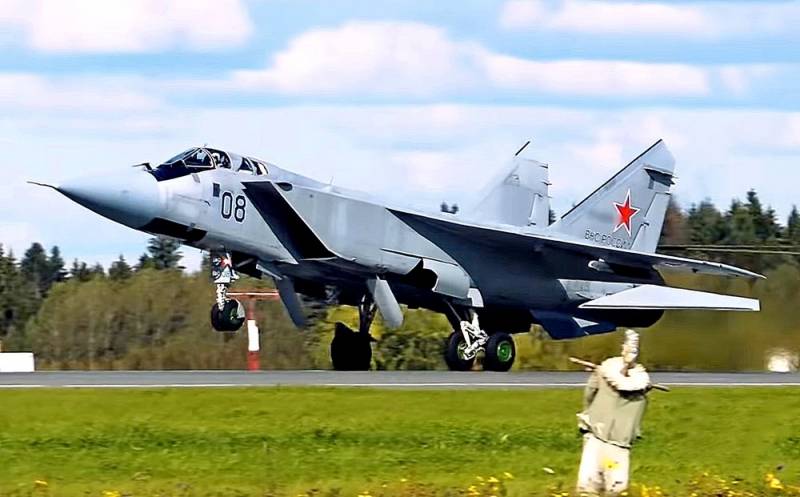 How well the United States can intercept strategic bombers of other countries, decided to find out the American edition of Military Watch.
The publication reports that in the period from May 28 to May 31, 2020, the North American Aerospace Defense Command (NORAD) conducts large-scale exercises in the Atlantic to test the interception of long-range bombers of a potential enemy. Maneuvers of this level were quite rare even during the Cold War. They are held against the backdrop of growing tension with almost equal opponents - Russia and China.
At the same time, Russia and the United States remain the only states on the planet that have intercontinental range bombers. But China has equipped its Xian (Xi'an) H-6 bombers, which are a licensed copy of the Soviet Tu-16 jet bombers, with new long-range ammunition that can threaten targets in the United States. Moreover, all three countries have ambitious programs to develop a new generation of intercontinental bombers.
According to the publication, by the end of the decade, China will have an impressive fleet of next-generation N-20 bombers in its arsenal. The United States is creating its own B-21 bomber, and Russia is creating a long-range long-range aviation complex (PAK YES), while modernizing the existing bombers. But by far the most dangerous bomber for the United States is the Russian Tu-160.
It is also specified that Russia has invested heavily in upgrading the MiG-31 interceptors to the BM version in order to better protect its territory from bombing attacks. MiG-31BM has such flying capabilities that are absent from any other fighter in the United States.
The United States has virtually nothing to intercept bombers. The Pentagon has not invested in creating aircraft of this class for many years. Most suitable for these purposes was the F-14D Tomcat, but since 2006 they have all been "retired"
- envied the publication of the Russian MiG-31.