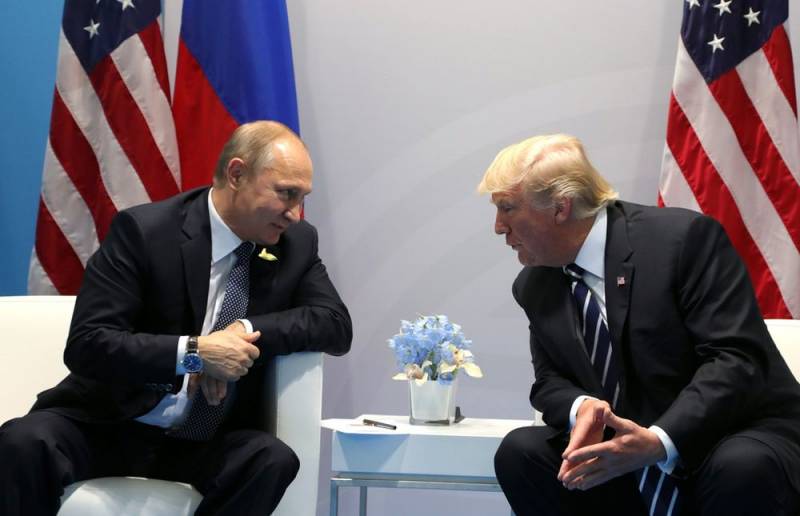 US President Donald Trump decided to reschedule the G7 meeting from June to September 2020. According to information from the White House, the American leader also wants the leaders of Russia, South Korea, Australia and India to attend the meeting.
It should be noted that G7 is an unofficial international forum (club), uniting the UK, Germany, Italy, Canada, the USA, France and Japan. However, according to Trump, "this is a very outdated group of countries," since the G7 does not now reflect "what is happening in the world."
At the same time, White House Director of Strategic Communications Alyssa Farah, who previously worked as a Pentagon spokeswoman, clarified that the G7 meeting was needed so that the "traditional allies" could discuss "what to do with China." Some media outlets have already hastened to characterize the upcoming meeting, calling it "friendship against China."
Before that, the official representative of the German federal government, Steffen Seibert, said that Chancellor Angela Merkel would not be able to personally attend the G7 summit, which was to be held in the summer in the US, "given the general situation with the COVID-19 pandemic." Seibert assured that Merkel "will continue to monitor developments."
At the same time, it is known that shortly before this, Trump and Merkel talked on the phone. During the conversation, according to the American and German media, the leaders "heatedly argued" about NATO, China and the Nord Stream-2 project.
It should be added that in August 2019, Trump took the initiative to return Russia to the club, again turning the permanent G7 format into G8. However, in December 2019, the U.S. Congress rejected this initiative. Then they said from Moscow that Russia has no desire to join this club. Russian President Vladimir Putin then said that he was not against the idea of ​​Trump, but stated that the era of the West was coming to an end.