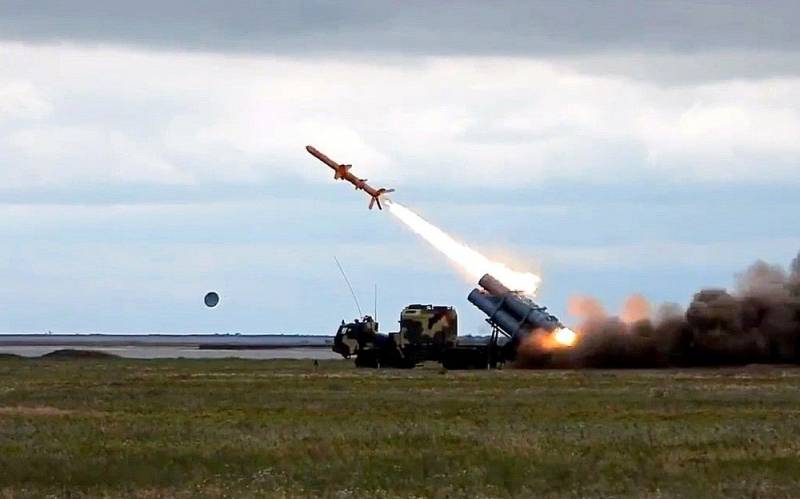 During the last tests on May 28-29, 2020, the anti-ship RK-360MTs "Neptune" was hit almost simultaneously by two naval targets, writes the Kiev edition of Defense Express.
According to Oleg Korostelev, 70-year-old general designer and general manager of the Luch GKKB (he developed the Kombat, Stugna, Gran, Koper complexes), two R-360 anti-ship missiles were launched from the launcher with an interval of only two seconds. The first target was in the Black Sea at a distance of about 85 km, and the second - about 110 km.
Thanks to a special flight mission, each missile homing head received the coordinates of the targets: course, range, and time it takes to capture each of the targets ... During their flight, 10-15 kilometers to the missile targets independently fell to 5 meters above the Black Sea . Then the rockets calculated the optimal point of impact and hit the targets
- said Korostelev.
After that, he congratulated everyone on the successful completion of the tests. He emphasized that all surface targets were hit at a given range.
Launches of RK-360MC "Neptune" were carried out at the State test site of the Armed Forces of Ukraine "Alibey" in Odessa region. This missile is designed to destroy ships with a displacement of up to 5000 tons. It has a warhead weighing 150 kg and can fly at a range of up to 280 km. According to the plan, the state tests should be completed in the second quarter of 2020.