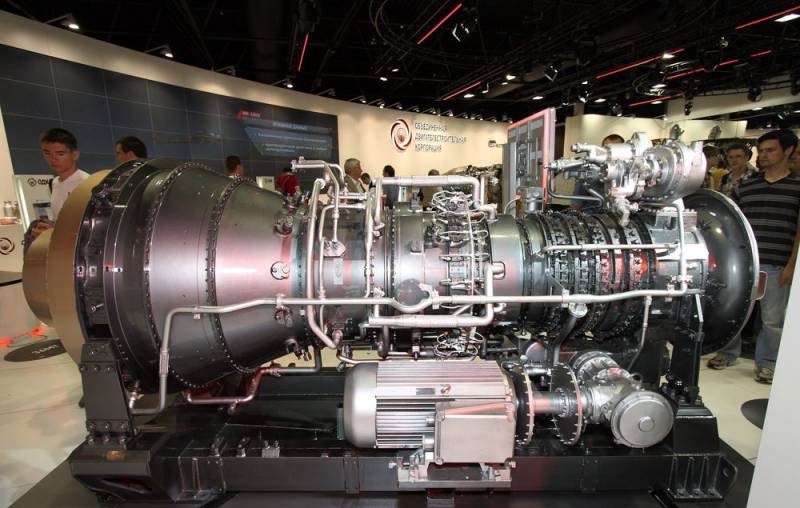 The Russians managed to clone a Ukrainian gas turbine unit for their new frigate, writes the Kiev edition of Defense Express.
On May 22, 2020, the third frigate of project 22350 Admiral Golovko was launched at the Severnaya Verf shipyard in St. Petersburg. Due to the "aggression of the Russian Federation against Ukraine", the ship's hull stood on the slipway for 8 years instead of 2 years, because the supply of diesel gas-turbine units (DGTA) M55R to the Ukrainian GPK Zorya-Mashproekt was stopped.
At the same time, Russian media reported that the ship is fully equipped with a domestic power unit. After that, doubts arose that the ship generally received a power plant, and on the other hand, there were suspicions that the Russians simply copied the Ukrainian power unit, some of which components were manufactured in Russia.
The thing is that in 1993 the GP NPKG Zorya-Mashproekt created a joint venture with the Russians - CJSC Turborus (Rybinsk). From the Russian side, NPO Saturn (Rybinsk), FSUE NPO Aurora (St. Petersburg) and 000 Turbokon (Moscow) participated in it. The joint venture was engaged in the development, supply, repair and maintenance of marine gas turbine engines and gas turbine engines based on them for the Russian Navy.
In 2013, the Zorya-Mashproekt GPKPG sent two M55P power units to Russia for the Admiral Kasatonov and Admiral Gorshkov frigates. The kit for the Admiral Golovko frigate was also made, but its dispatch was canceled due to the termination of the military-technical cooperation.
At the same time, Russian counterparts (clones) called M90FR cannot yet be called fully serial. They are made in pieces and have not been tested in ship's conditions. So to talk about their reliability, and even higher efficiency, is not necessary. Dozens of such power units should appear that will be tested on real ships. But it will not be soon, the establishment of mass production is unlikely, and unit production will be expensive.