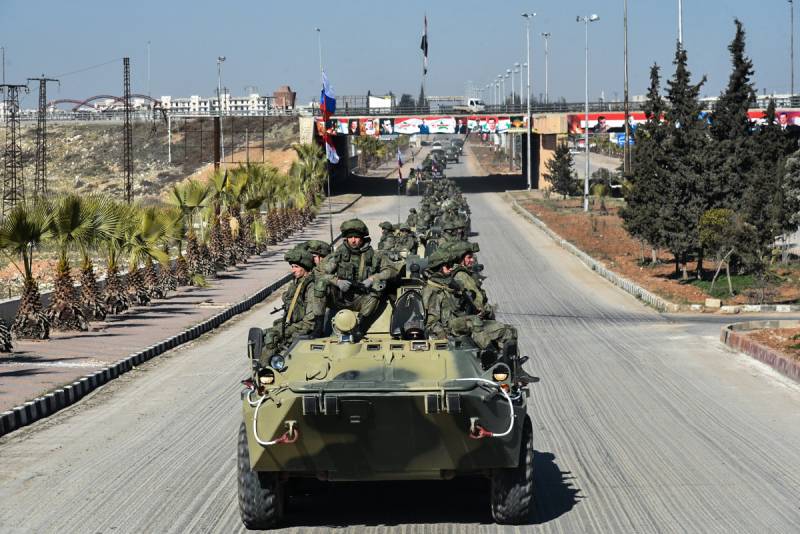 The increasing activity of the military of the Russian Federation and China in different regions of the globe is commented on by international media. So reports on the alleged transfer of Russian military aircraft to Libya comments on the American newspaper Los Angeles Times.
This military deployment [of the Russians], which the Pentagon has declassified this week, and denied by Moscow, is the last action in the chain of escalations when [...] Turkish and Emirate drones, Russian air defense systems and Jordanian armored vehicles act on the battlefields in Libya, ignoring nine-year arms embargo

- claims the publication.
The text mentions that the appearance of "Russian aircraft" in Libya "shocked the United States and other Western powers," which previously largely ignored the conflict. The West fears a new phase of proxy war in the Middle East, as well as the strengthening of Russia's position on the "southern flank of Europe." Many see Moscow applying the same scheme that it had previously used in Syria, where the Kremlin has set up a regional bridgehead for itself.
At the same time, on the other side of the planet, Hong Kong is arguing about the threat of a Chinese invasion of Taiwan.
Asia Times
.
In anticipation of the large-scale military exercises of the People's Liberation Army of China, scheduled for this summer, there is growing concern that Beijing might take direct military action against Taipei.
The PRC is reported to send both its aircraft carriers, Liaoning and Shandong, to the sea "for training" at once. The publication suggests, citing experts interviewed, that such military maneuvers may become a prelude to larger-scale and concrete actions to curb the "separatism" of the island government.
China activity is noted in other countries. The Pentagon has announced "at least nine" cases of "unsafe" clashes involving Chinese and American warships since March. Vietnam, like the Philippines, also reports "on China's aggressive actions" against its ships.
There is an opinion, it is stated in the article, that President Xi Jinping defined 2020 as the decisive moment for the "reunification" of Greater China, namely through the reintegration of Taiwan under the rule of Beijing.
Earlier this month japanese
news
Kyodo agency announced that the PLA Southern Command is planning to imitate the invasion of the Pratas islands held by the Taiwanese.
China's war games, which will take place in August, will also include maneuvers of "unprecedented proportions" on the southern island of Hainan. The exercises, as planned, will involve landing ships, helicopters, hovercraft and a significant number of marines.
However, according to some estimates, these "teachings" could very well turn into a real war if geopolitical processes escalate to intolerable values.