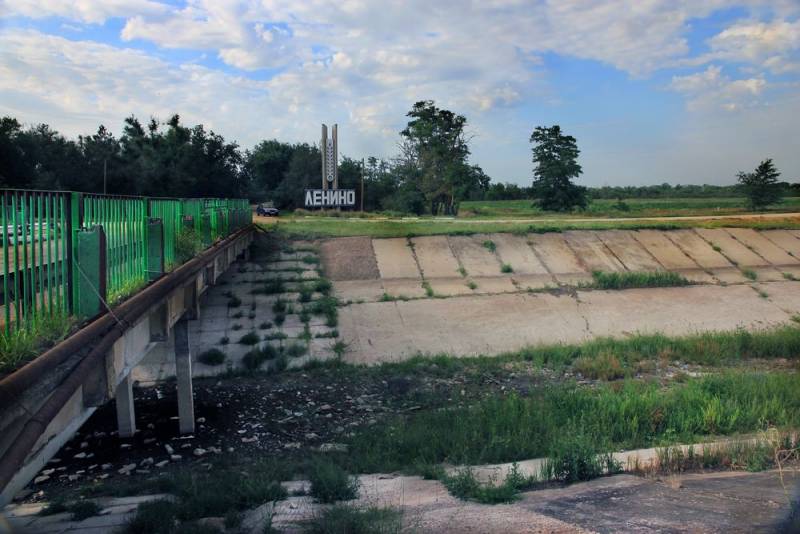 Even Poland is facing water shortages that pose a huge danger to agriculture and make life difficult for people. But the Crimea's biggest problem is that the peninsula is drying up because there are no prospects for water supply, writes the Polish publication BiznesAler.
Before the "annexation" of Russia in 2014, 85% of the water was received by the Crimean Peninsula from the Dnieper through the North Crimean Canal. But the Ukrainian authorities stopped the water supply and blocked the canal. After that, Russian engineering troops began the construction of a number of hydrological structures.
According to the concept, the measures taken should fully satisfy the needs of Crimea in water. A network of main water pipelines was created, connecting the Belogorsk and Taigan reservoirs with the Biyuk-Karasu River, from where part of the flow was redirected to the North Crimean Canal to provide water to Kerch and the northeastern regions of the peninsula. In the area of ​​Dzhankoy and Nizhnegorsky artesian wells were drilled, which provide water to more than 400 thousand people.
But in 2018, Crimea faced a tragedy of an environmental nature. The Biyuk-Karasu river began to dry up, and the active drilling of artesian wells led to a decrease in groundwater levels, which in turn led to salinization of soils.
In 2020, the winter was warm, there was almost no snow, and in the spring there was little rain. Therefore, the water level in the reservoirs was too low.
In mid-April, the Front Reservoir (Feodosia) was filled by 4,2%, Bakhchisarai - by 22,9%, Simferopol - by 29%, Chernorechensk (Simferopol) - by 51%. In April, only 25% of the precipitation fell from the average norm, so the authorities of the peninsula were forced to introduce restrictions on the water supply of residents from May 15. Since 2015, 20 thousand new residents have appeared in Crimea, and 50 thousand in Sevastopol. These are mainly the Russian military.
There are only two real solutions to the water problem on the peninsula. The first is the restoration by Ukraine of water supply to the North Crimean Canal. But this is unlikely, as it will become an image failure for Kiev. The second is the stable provision of Crimea with heavy rainfall, but even the Russian state cannot afford it.