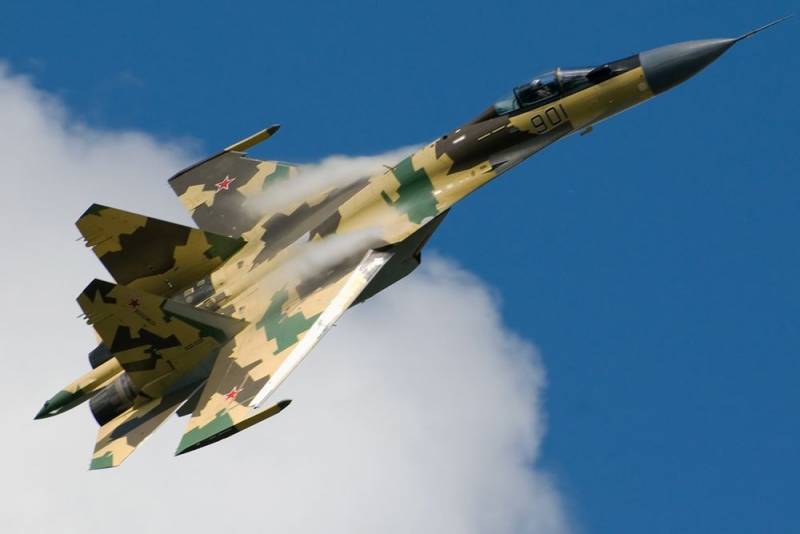 Now is not the best time to serve in US intelligence, but the Pentagon can stop the Russians without firing a shot, the American magazine Washington Examiner said, discussing recent
actions
Su-35 over the Mediterranean Sea.
This is a real problem. Russian fighters regularly threaten American P-8s and other aircraft, carrying out dangerous and aggressive interceptions in international airspace. To many, such incidents may seem like amusements of the military, but when pilots of Russian fighters intentionally create turbulence in the immediate vicinity of US aircraft, they pose a serious risk to the lives of American crews.
The most striking thing about this is that the Pentagon is not taking any measures to ensure the protection of its reconnaissance flights. Why does the Pentagon not send fighters to escort reconnaissance aircraft when the described problems arise? The US European command and the Pacific Fleet ignore our electronic requests and refuse to provide information about when at least some measures will be taken to protect our troops.
This is silly. After all, the United States without a single shot can put an end to such threats. For example, to prevent Russian interceptions, the U.S. Air Force has two F-16 fighter squadrons in northern Italy that can be deployed to Sicily, where the P-8 is based, to support missions. Russia clearly does not want to see videos on which F-16 fighters will constantly show their superiority in air fights.
The same goes for challenges from China. Beijing in the sky over the South China Sea is doing exactly the same with respect to American aircraft
policies
, like Moscow over other seas. But the crews of American reconnaissance aircraft should not remain defenseless when meeting with the enemy. It is time for the Pentagon to protect its people and national prestige.