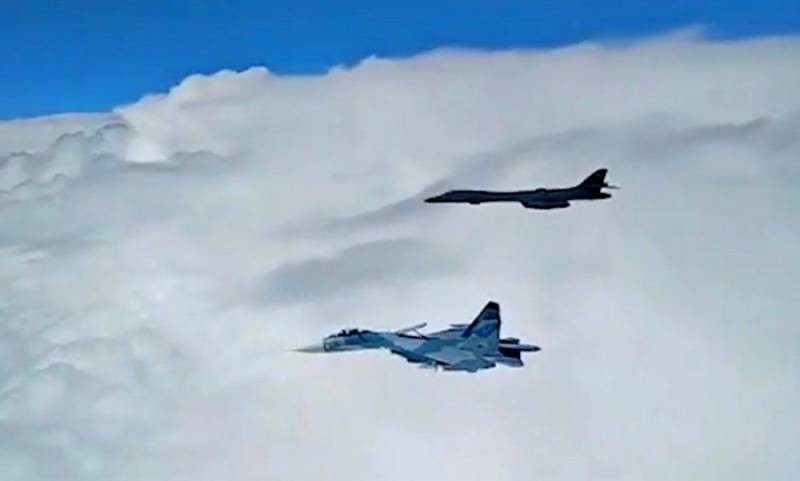 On Friday, May 29, Russian aerospace forces intercepted the American supersonic strategic B-1B bombers over the Baltic and the Black Sea.
To intercept NATO military aircraft, Su-27P and Su-30SM fighters of the Southern Military District were lifted into the air. As Russian aircraft approached, the bombers changed course and headed the other way from the borders of the Russian Federation. In addition, even at a considerable distance from Russia, American missile carriers were spotted by Russian radar systems.
B-1B Lancer first crossed the air border of Ukraine, heading south, and flew towards the Crimea.
When a couple of American missile carriers were barring over the Black Sea, two more Alliance military planes were carrying out the mission near the Crimean coasts - the American reconnaissance aircraft P-8A Poseidon and the British strike control aircraft Sentinel R.1. Both aircraft took off from the Italian and British military bases, respectively. On Friday morning, they cruised off the western coast of Crimea at a distance of about 100 km from the coast.