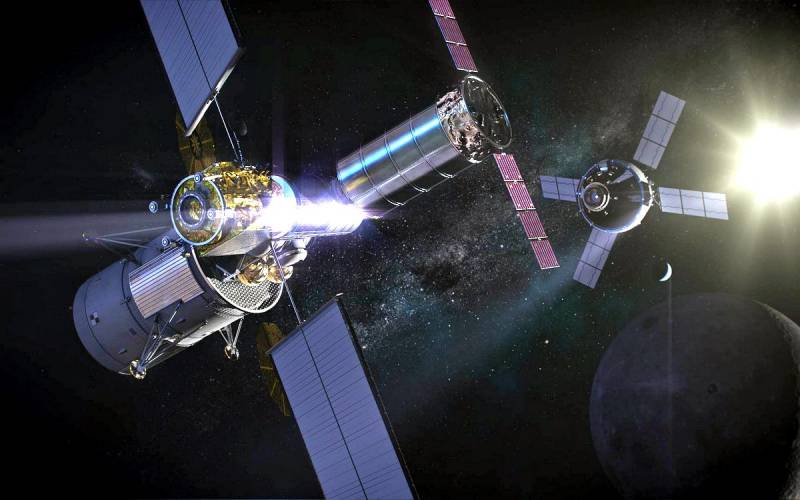 The United States invited the Russian Federation to participate in the construction of the Gateway international space station in orbit of the Earth's natural satellite. Roscosmos received a corresponding memorandum from NASA. It is reported by the Russian agency
RIA News"
.
According to Americans, the work was agreed with the US Department of State. Roscosmos is developing its position on the project, which will formulate the principles of the country's participation in the program
- stated in the space department of the Russian Federation.
Negotiations on the construction of a space station near the moon began in 2013. A year later, Rogozin called the development of our satellite a strategic task. In September 2017, the Russian and American sides entered into an agreement of intent to create a Gateway.
In September 2018, the United States Space Department announced that the United States will play a leading role in the "lunar program". The Russian side, through the mouth of the head of Roskosmos, Sergei Rogozin, then replied that she did not agree with the participation of the Russian Federation in the exploration of the Moon in the background. He also added that the lunar station could be created by the consolidated efforts of the BRICS countries. In 2019, the general director of Roscosmos announced the readiness of the Russian Federation to return to negotiations on the "lunar program".