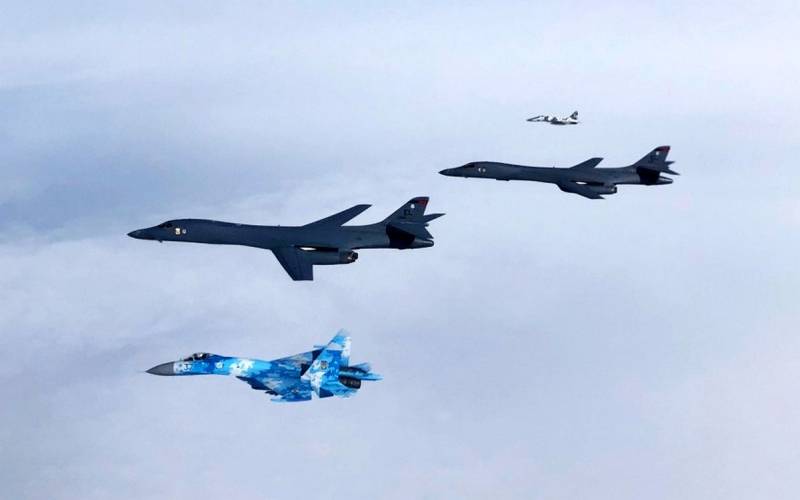 According to sources from the United States Air Force, on May 29, US strategic bombers first appeared in the skies of Ukraine. Two Rockwell B-1B Lancer bombers from the 28th Air Force bomber wing took off from Ellsworth Air Base in South Dakota and made a non-stop flight from the continental United States to Europe.
The planes entered the airspace of Poland and then Ukraine, not reaching Kiev a bit. Then they turned south and followed through the Black Sea, as well as Romania and Turkey. Over Poland, the bombers were escorted by F-16C / D and MiG-29 fighters. In the Ukrainian sky, the Americans were accompanied by the Su-27 and MiG-29, and above Turkey - Lockheed Martin F-16C / D. In addition, the B-1B was escorted by the F-16AM / BM and MiG-21 Lancer of Romania and the F-16C / D of Greece.
Refueling of strategic bombers in the air was carried out by Boeing KC-135 tanker aircraft of the US and Turkish air forces.
Rockwell B-1B Lancer was developed in the 70-80s of the last century by Rockwell International, and has been in service with the US military since 1985. The bomber was first used in combat in 1998 in Operation Desert Fox against the Iraqi Army.