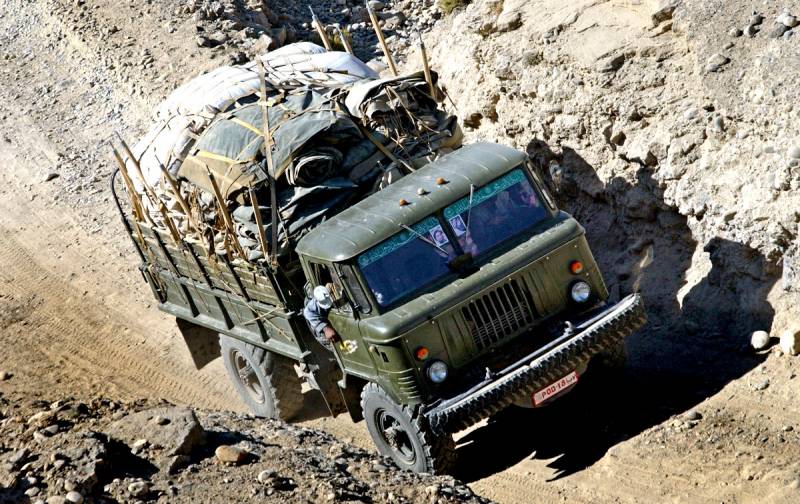 On the upper deck of the Sparta II ship owned by Oboronlogistics LLC of the Russian Ministry of Defense and moving through the Bosphorus Strait towards the Mediterranean Sea, many new-looking GAZ-66 Shishiga trucks were seen.
The ship is sailing from Novorossiysk to Tartus (Syria). However, it is possible that military vehicles are intended for the military contingent in Libya. Russia thus gets rid of the long written-off
equipment
, however, new and stored in the reserves of MO.
Russian Ministry of Defense owned Oboronlogistika's heavily laden Russian flag ro-ro Sparta II transited Bosphorus towards Mediterranean en route from Novorossiysk to #Tartus # Syria carrying GAZ GAZ 66 shishiga trucks for SyAA use & military cargo. pic.twitter.com/osF5aCi28r

- Yörük Işık (@YorukIsik) May 28, 2020
GAZ-66 is a Soviet and Russian truck with a 4x4 wheel arrangement and a cabin above the engine. Car loading capacity - about 2 tons. "Shishiga" became the most massive four-wheel drive two-axle truck in the USSR army, as well as in the national economy of the Soviet Union and Russia in the 60-90s of the last century.
An important feature of a military vehicle is its balanced center of gravity distributed on both axles of the truck, and its compactness due to the cabin located above the engine. Due to this advantage, the Shishiga can be used in landing operations when dropping equipment from an airplane - the GAZ-66 lands immediately on all wheels without a cab obstruction. The prototypes of the car were created in 1957, but due to the lack of a serial engine of the required power, the production of the truck was established only in 1964. The latest instance of Shishigi rolled off the assembly line in 1999.