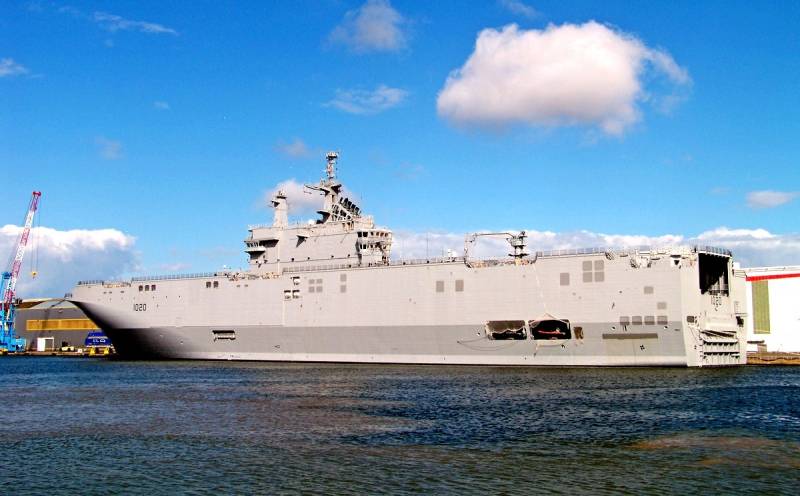 The Russian Ministry of Defense signed a contract for the construction of two universal landing ships (UDC) with the Zaliv enterprise from Kerch. The amount of the contract is about 1,4 billion dollars. Experts of the American Forbes publication draw attention to the similarity of the new ships of the Russian Navy with the French Mistrals.
If it's impossible to buy, then you need to steal. The Russians chose this approach to get helicopter carriers six years after Paris refused to sell the Mistrals
- note in Forbes.
Both new Russian ships are very similar to the French UDC in appearance. The displacement of ships is also similar - 20 thousand tons. Military vessels will be able to take on board 900 paratroopers, as well as landing boats and up to 20 helicopters.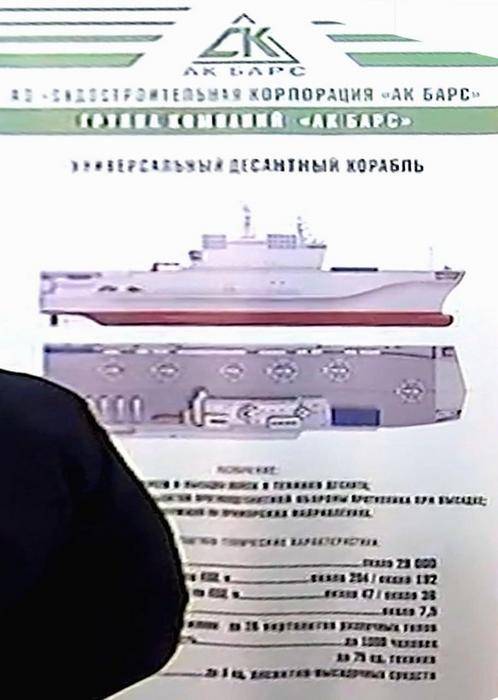 In the construction of new ships, the Russians will benefit from the experience that they have gained under the contract for the acquisition of Mistral. However, according to Forbes, if the Russian Federation is going to copy the French UDC, this does not mean that it will succeed - the Russian shipbuilding industry has been stubbornly trying to build some kind of ship more than a frigate in the last few years.
On our own, we note that the construction of the UDC in Russia is in no way connected with the "theft of the French
of technologies
"In which the American media are trying to blame Moscow. Firstly, the aft parts of both Mistrals were manufactured at the Baltic Shipyard (St. Petersburg), which implied the presence of French drawings and technologies in Russian shipbuilders. Secondly, the break of the contract by Paris in 2014, in addition to the refund of the funds paid, as well as the fine, implied the transfer of incomplete technical documentation to the Mistral UDC.