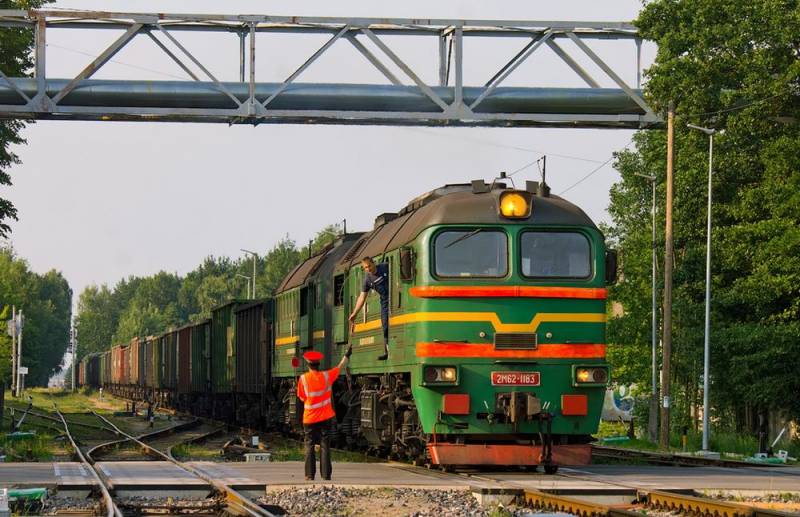 The company "Latvian Railways" (Latvijas dzelzceļš) is currently experiencing a very difficult period. The company ended the year 2019 with a loss of € 9,328 million, and in 2020, the COVID-19 pandemic and the additional decrease in freight traffic caused by it were added to the existing problems.
If the company finished the year 2018 with a profit of € 14,408 million, then in 2019 the company's turnover decreased by 7,5% to € 337,645 million. The bulk of the company's revenues is provided by the LDZ CARGO freight carrier. In 2019, it transported 41,49 million tons of cargo, which is 7,77 million tons or 15,8% less than in 2018. In turn, the income of LDZ CARGO for the use of infrastructure increased by 14,2% or € 9,514 million, compared to 2018.
It is worth paying attention to the fact that the investments of Latvian Railways in 2019 amounted to € 29,742 million, and the investments of LDZ CARGO only € 2,61 million. This led to the fact that the revenues of Latvian Railway in 2019 year ceased to cover expenses. After that, "Latvian Railways" began to demand allocation of € 25 million from the state budget of the country. Moreover, "LDZ CARGO" also wanted to receive money from the budget of Latvia. She needed an additional € 15,8 million "to offset the cost of providing public transport services".
Until the end of 2020, Latvian Railways is going to lay off 1,5 employees, i.e. 24% of all staff. The company refused to implement a number of projects - the electrification of the railway and the development of the Daugavpils sorting station. This is justified by the fact that in the absence of Russian cargo the company became unprofitable. Moreover, some Latvian
policy
-Russophobes, with their characteristic arrogance, absolutely unashamedly declare that "Russia could carry out its reorientation at a slower pace."