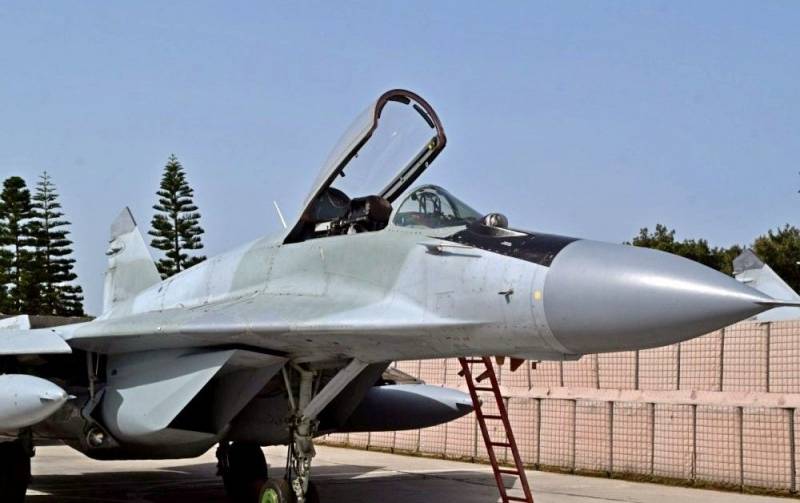 Users of social networks are studying with interest photos from Syria, where strange MiG-29s without identification marks were spotted at the Russian Hmeimim air base. Allegedly, these are pictures of aircraft that Russia transferred to Libya to strengthen LNA Field Marshal Khalifa Haftar.
It should be noted that the head of the PNS Foreign Ministry, Fakhti Bashag, was the first to speak on this topic, who on May 21, 2020 said that Russia had transferred at least six MiG-29 fighters and two Su-24 front-line bombers to Haftar. They flew to the territory of Libya from the Russian air base Khmeimim in Syria, accompanied by a pair of Su-35 Russian Air Force.
The next day, the presence of the MiG-29 in Libya was
confirmed
satellite images of Al-Jufrah airbase located in the central part of the country. It should be borne in mind that even at the time of Muammar Gaddafi, Libya did not have an MiG-29. Later confirmed the transfer of the MiG-29 and the African Command of the US Armed Forces (AFRICOM), publishing a report on Russia's actions in Libya.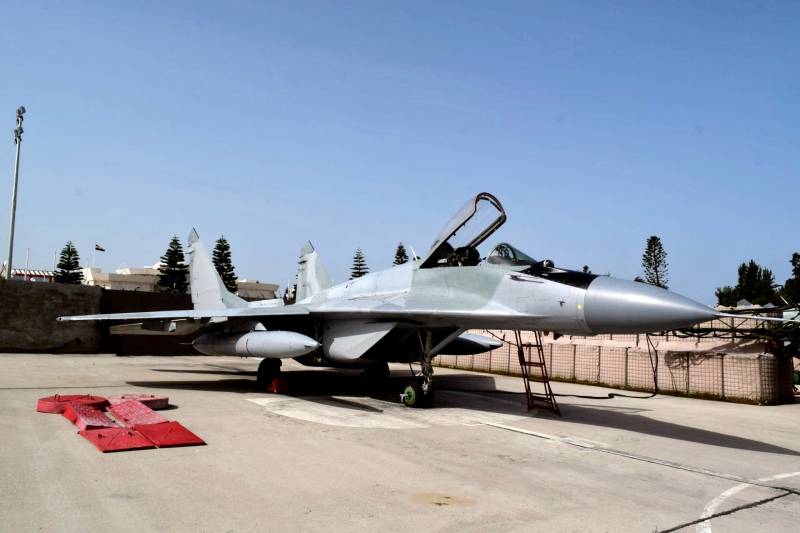 Moreover, some Western experts
considered
that the MiG-29 was difficult to get from Syria to Libya. But we immediately suggested that if you use two outboard fuel tanks, then the MiG-29 can easily overcome such a distance (2100 km).
If you pay attention to the presented pictures, then it is easy to notice two PTBs on the suspensions of the standing MiG-29. In this regard, it can be assumed that the planes were coming or long-range flights were ahead.