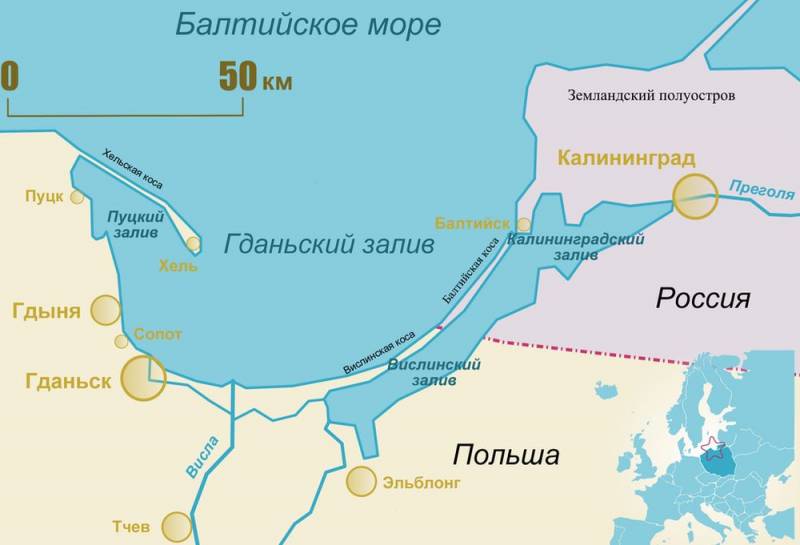 Head of the Ministry of Maritime
economics
and inland navigation of Poland, Marek Grubarchik said that Russia intends to disrupt the construction of the canal through the Baltic (Vistula) spit, the Polish television channel TVP Info reports.
He believes that the canal will strengthen the economic independence of Poland, as Warsaw will no longer depend on the passage through the Kaliningrad Gulf to the Baltic, which is controlled by Moscow. At the same time, he reacted negatively to criticism of the construction of this channel, voiced by presidential candidate Rafal Tshaskovsky, who promised that he would stop construction if he was elected head of state. According to Grubarchik, Tshaskovsky's behavior is detrimental to the country's security and may indicate his "cooperation" with Russia, which in every way impedes the implementation of the project.
Russia will do everything possible to block it. The worst thing is that she does this with the help of one of the candidates for the presidency of Poland. It all adds up here
- clarified Grubarchik.
Russia wants to block this project because it will become a strong help for Eastern Poland and an alternative for our eastern neighbors
- added Grubarchik.
We remind you that the Baltic (Vistula) spit is a narrow strip of land that separates the Kaliningrad (Vistula) bay from the main part of the Gdansk Bay of the Baltic Sea.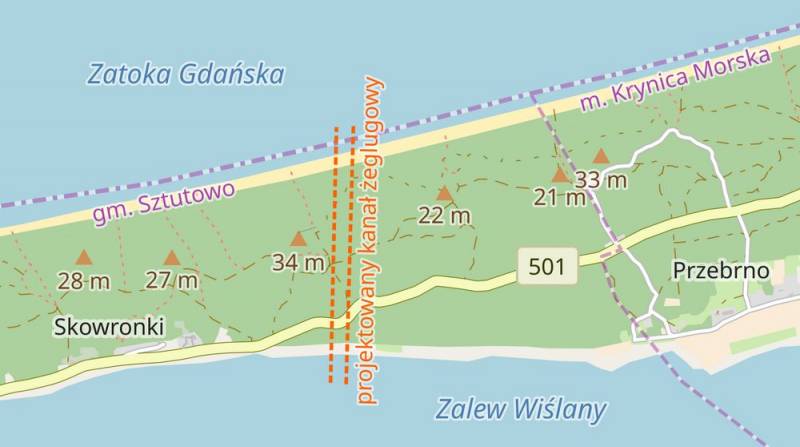 The length of the spit is 65 km (35 km belong to Russia), the width is from 300 to 1800 m in the middle and southern parts and 8-9 km in the northern. The spit is connected to the mainland at the southwestern end (in Poland), on the Russian side it is separated from the mainland by the navigable Baltic Strait, which was formed as a result of a storm in September 1510.
Scythe is a marine accumulative formation - a natural phenomenon that appeared as a result of the influence of natural forces. Sea waves and currents move sand to the shore, and the wind creates aeolian deposits (dunes) from it on the shore, up to 40 m high. The process of dune formation has been going on for 6 thousand years after the retreat of the Valdai Glacier.
The Poles began construction in February 2019. They plan to complete it in 2022. At the same time, environmentalists, not only Russian, but also from the European Union, are opposed to the construction site, which will destroy the local ecosystem.