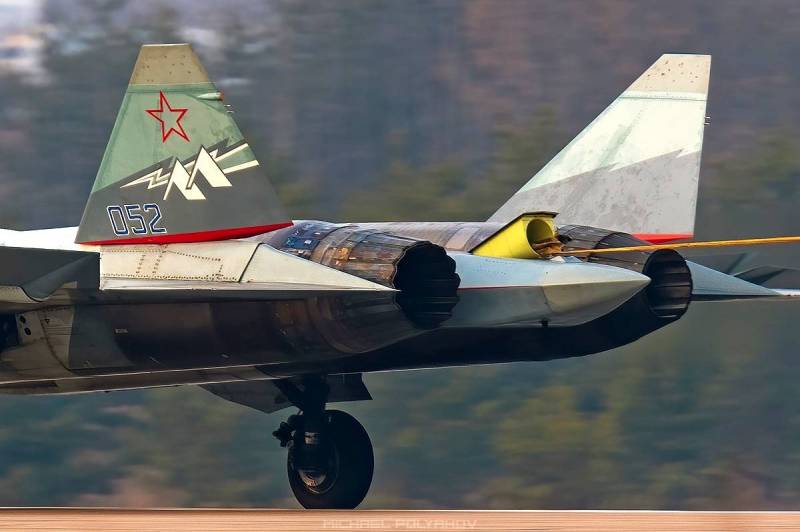 Beijing laid eyes on the most advanced Russian aircraft engine, which is currently undergoing air tests, writes the Chinese edition of Sohu.
At the latest Russian fifth-generation multi-functional fighters, the Su-57 aircraft engines AL-41F1 are currently installed. However, they will soon be replaced by other power units - "Product 30", which are the second stage engine for the fighter. Beijing will send Moscow an offer to purchase a batch of the latest aircraft engines immediately after the start of mass production, as it is seriously interested in their acquisition.
Russian developers have applied a number of new design solutions and
of technologies
. Thanks to this, "Product 30" will become lighter, consume less fuel and exceed predecessors in terms of specific thrust. Therefore, this aircraft engine interested Chinese specialists and the military.
The "toothed" nozzle of this aircraft engine can deviate by a sufficiently large angle, which will significantly increase the maneuverability of the Su-57. In addition, due to the work of this aircraft engine, the fighter's visibility in the infrared and radio waves will decrease. All of this can be crucial during air missions.
The Chinese military would very much like to install these aircraft engines on their stealth fifth generation fighter J-20 Chengdu. Now other Russian aircraft engines are installed on the J-20 - AL-31FN. So Beijing will make an effort to
reach an agreement
with Moscow on the supply of the latest aircraft engines. No doubt, China will make Russia a very advantageous offer, which will be difficult to refuse.
China is far behind Russia in the field of aircraft engine manufacturing. And this is a universally recognized fact that Beijing does not deny. Therefore, the installation of Russian aircraft engines on Chinese fighters is the best and most rational step.