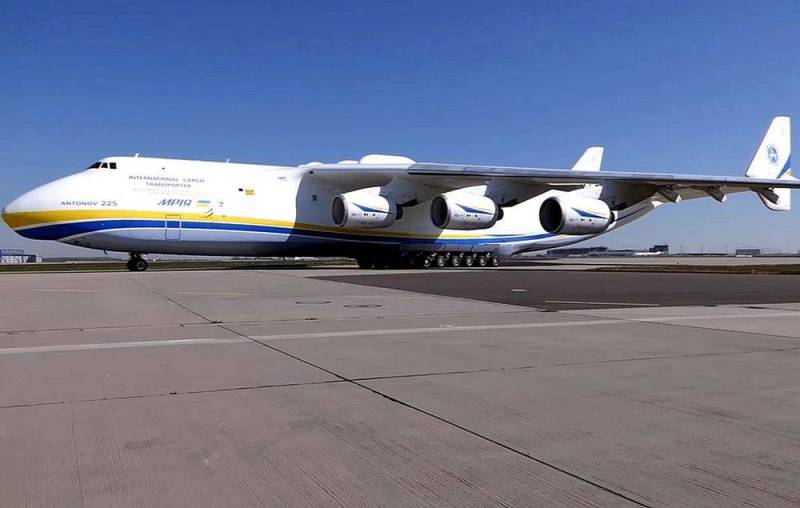 The second instance of the An-225 Mriya transport super-heavy aircraft will not be there, writes the German specialized magazine Flug Revue.
The only built An-225 is very active during the COVID-19 pandemic, its services are in demand more than ever. Now it is regularly used, delivering medical supplies from China to all corners of the world. The German government also chartered it.
Few people know that the only "Mriya" has an unfinished sister. In the USSR, two An-225s were built to transport the Buran orbital rocket-plane. But the USSR collapsed, the Buran program was closed, and the second copy of the An-225, which had a 70% readiness, was not completed due to an acute shortage of money. As explained by the head of the Ukrainian state-owned company Antonov, Aleksandr Donets, the second An-225 can be expected for a long time, but most likely it will never appear. After all, adapting it to existing standards is very expensive.
According to 2012 estimates, when our relations with Russia were still good, the construction cost reached almost $ 460 million.
He said, adding that the aircraft could never recoup such costs.
The cost of one An-225 flight is about $ 1 million. Mriya makes six flights a year on average, but because of the pandemic, the number of flights has increased significantly. The operation of the "aviation giant" is too expensive, and because of its size, not every airport is able to accept it. Therefore, the smaller An-124 Ruslan is used much more often.
According to Donets, the completion of the second copy of the An-225 makes sense only in one case - if this aircraft will be used with its original purpose, i.e. for space programs.
Note, by the way, that the other day the head of Roskosmos Dmitry Rogozin
said
about the revival of the program of the orbital rocket-ship, which will become the heir to the Soviet "Buran". Who knows, maybe someday Russia will buy back the unfinished An-225, if, of course, Kiev makes such a deal.