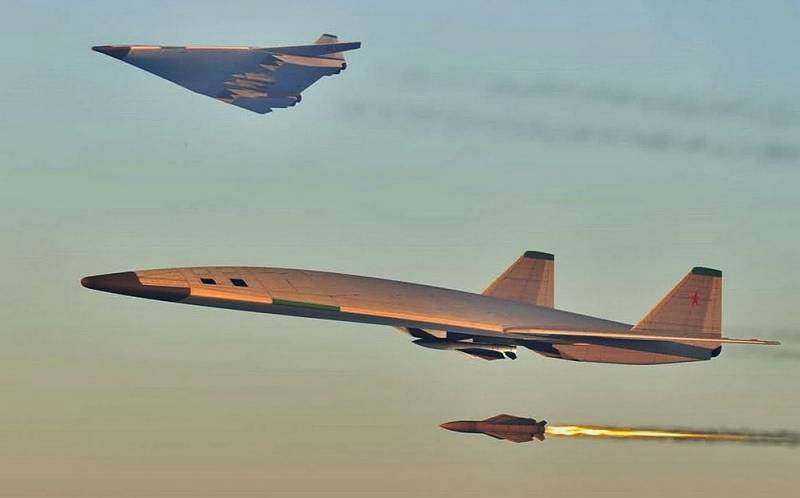 Polish Internet users rudely commented
news
that Russia began the construction of the first strategic bomber of the next generation PAK DA. This message, published on the portal Defense24.pl, caused a flurry of criticism, ridicule and arrogance from readers of the resource.
Comments are presented selectively.
At the service of this beautiful "cartoon" will arrive tomorrow, well, maybe the day after tomorrow. I think that along with another beautiful "cartoon" [...] Meanwhile, things are like this: Su-57 is a pile of scrap metal with radar visibility worse than that of Saab Gripen E [...] Fans of Moscow storytellers, Mars calls you .. .

- ironic user with the nickname Olo.
They started construction and disappeared ... with money

- "witty" ironizes one mały-pływak.
Can not wait! There will be something like the great creations of Ilyushin, Tupolev or Polikarpov! Something that will cost a lot of money, but in terms of combat value, it will hit the world in the same way as previous cars created by the designers mentioned above! Especially Polikarpov, whose Po-2 at the Museum of Polish Aviation stands next to our PWS-26, and it is clear what a civilizational abyss separates both structures!

- Gives its "expert" evaluation of robo.
It's beautiful
news
. The more petrodollars, which are less and less, they decide to invest in such useless projects, the better for us. And a real dream would be the announcement of the construction of a new aircraft carrier. The Russians will not gain an advantage over the United States in any of these areas, and their resources and money will not go to the undertakings that could really threaten us, that is, the development of the ground and missile forces
- expresses his position Zdzichu Dyrman.
The Russians are embarking on an arms race that is clearly more serious than their financial and technological capabilities. The huge difference between the prototype and mass production, as well as the actual combat operation of vehicles. They can make a prototype, but a fully operational combat vehicle is beyond their strength. In general, this is good for us: Russia will certainly get a great PR effect, but absolutely no - in terms of combat value

- argues Dalej patrzący.
They will build a prototype worth $ 2 billion, which will simply break or burn in the hangar when welding a leaking fuel tank [...]

- suggests Rhotax.
Very well. They will spend a ton of money on
machinery
that no one will buy, but their strategic position will not change. Let's root for the bad decisions of our enemies
- offers easyrider.