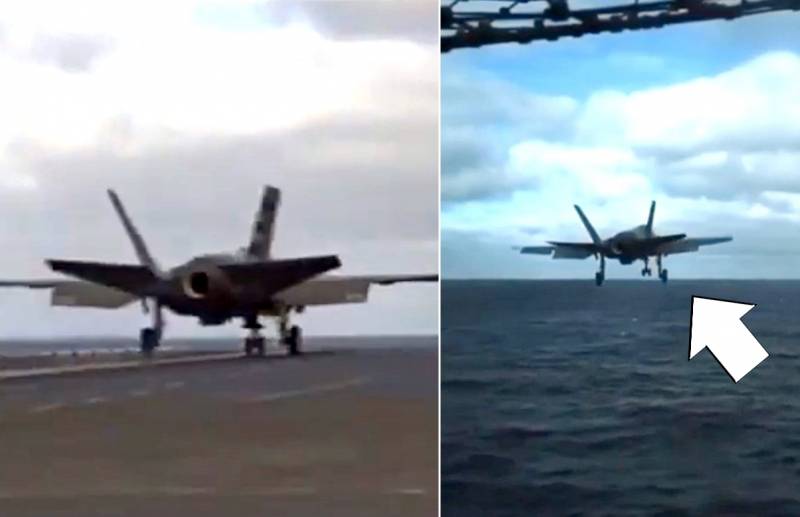 A couple of videos appeared on one of the social networks, which show how an American F-35C fighter taking off from the deck of an aircraft carrier nearly fell into the water.
The first video shows how an invisible plane, taking off at low speed from the deck of an aircraft carrier and barely rising, "falls" down to the water. However, then the fighter is still gaining altitude. Another video, shot from a video camera mounted below the deck, demonstrates how the F-35C, trying to take off, almost touches the surface of the sea with a motor nozzle. There is a feeling that the plane is about to crash into the water.
According to The Drive, the pilots carried out training flights, during which they checked the possibility of take-off with the minimum power of the catapult to launch. However, such experiments can lead to tragedy.
This is not the first time that the U.S. Air Force has nearly lost its F-35 stealth fighter. So, according to American media reports, on May 19 at the Eglin base in Florida, the F-35A Lightning II fighter crashed during a planned flight. The plane crashed while landing at the airfield. The pilot ejected, no casualties or destruction.
May 15 at the same base fell another fighter of the fifth generation of the US Air Force - F-22.