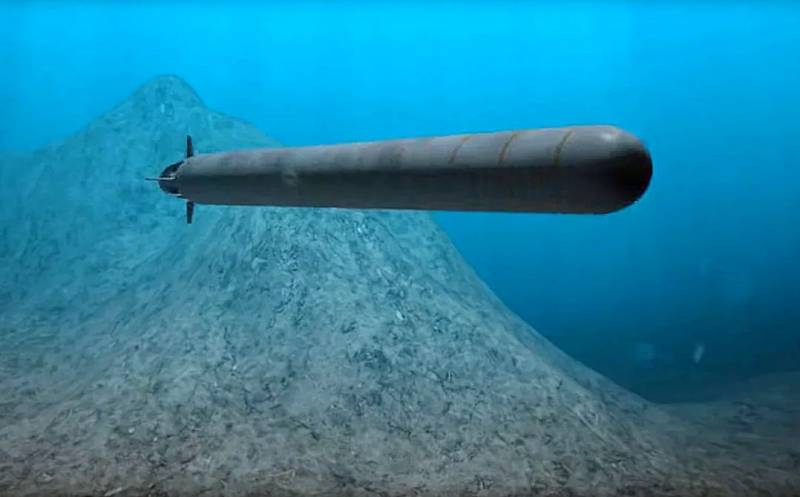 The first full-fledged tests of the Russian nuclear submarine robot Poseidon are scheduled for this fall. This is reported by the agency.
RIA News
referring to a source in the defense industry. The test launch of the UAV will be made from the board of the Belgorod nuclear submarine.
For the first time, information about the Status-6 project, which is developing a unique robot operating on a nuclear power plant, appeared in November 2015. In March of this year, the President of the Russian Federation, Vladimir Putin, spoke about the features of a promising autonomous apparatus, later called the Poseidon.
According to the Supreme Commander, a Russian submarine robot will be able to carry a nuclear charge and hit both coastal fortifications and surface targets, including enemy aircraft carrier groups, at a considerable distance, moving at high speed at great depths. At the same time, the volume of a powerful nuclear power plant, which is equipped with a promising drone, is one hundred times less than that of modern nuclear submarines.
Tests of the power plant and individual components of Poseidon have been conducted since 2018. This year, the robot will make the first test "swim" from the side of the submarine. The completion of work on the Status-6 project is scheduled for 2028.
It is assumed that a promising strategic nuclear autonomous uninhabited underwater vehicle will be able to cover a distance of at least 10 thousand km. At the same time, he will be able to dive to a kilometer depth and move at speeds up to 185 km / h.