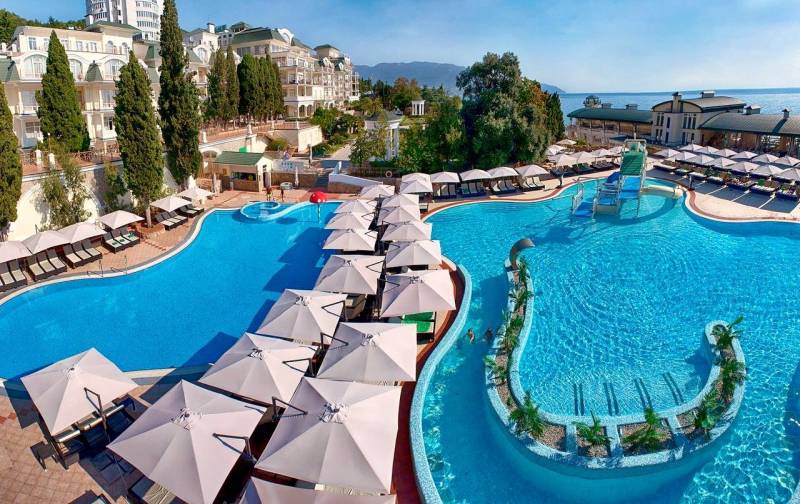 Popular among Russians resort countries, such as Turkey, Greece and Bulgaria, look forward to the summer vacation season
News
from Moscow about the situation with coronavirus. However, the Russian government has prepared an unpleasant surprise for the tourism business of these countries. Head of the Cabinet of Ministers of the Russian Federation Mikhail Mishustin recommended that the Russians remain this summer within the country and refrain from traveling abroad.
According to the assurances of the Prime Minister of Russia, domestic health resorts and resorts will open from June 1. Such statements have extremely disappointed the Bulgarians, who do not hide the fact that Russian tourists are very important for the local
economics
. Without Russians, "there is no season," readers of Bulgarian newspapers say.
Comments on the portal of the publication "Diary":
Despite my personal interest, I support the decision of Moscow. To avoid infection, it is better to stay at home, and it's more profitable for the Russian tourism industry to ensure that workers do not lose their jobs and do not overload the social system of the state
- wrote the user DDR.
It is good that many Russians in Bulgaria have their own housing, and after such a long break, many of them rush to check if everything is in order with the apartments. At least some profit
- hopes anonim440.
So far these are just recommendations. In other countries, they are not limited to advice, but are expressly prohibited. So whether Russians and tour operators will obey is still unknown. This state of affairs gives hope to the Bulgarians
- Wishful thinking tsyrvulan commentator.
"Advised"? Is that what they call cancellation of passports in Russia? Of course not. Who will stop the flow of fellow Russians who want to spend money. Do not panic!
- radiates confidence Bulgarian with the nickname hamiltonf.
That's the end of the game. No Russians - no season. All the other so-called tourists who come here are simply homeless. For them, you should not even try to open shops and cafes. We sit further ...
- moreee user disappointed.
Or maybe it's even better? Looking at the diving statistics of the Russian Federation on the virus, I'm sure that tourists are better off not poking around here. More expensive Bulgaria
- writes debruckere.
Finally, everyone will begin to realize how far-sighted President Vladimir Putin turned out to have stolen Crimea, because now the Russians have a resort where they can spend good days on quarantine
- Bitterly wrote rww11647733.
The Russians are unpretentious, so they are waiting for our hotels, which do not offer any quality. Where conditions are better, they will profit from wealthier tourists from the West
- reassures Bulgarian samoedin.