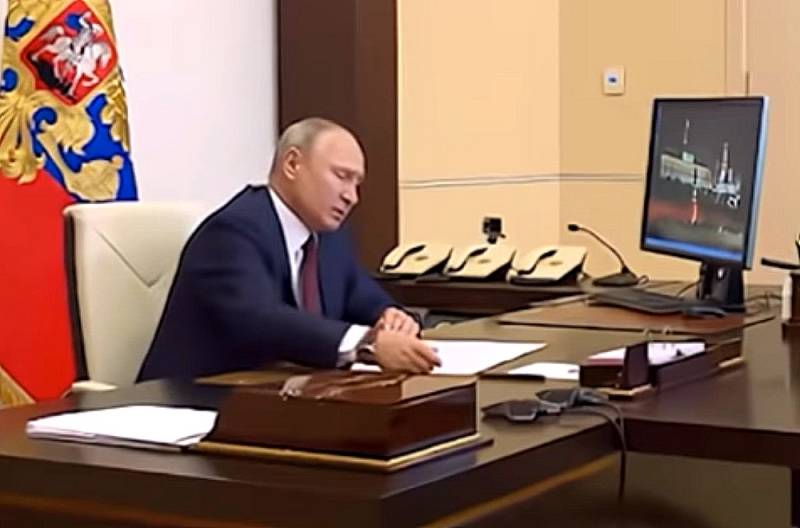 2020 was supposed to be the year of Putin. However, this prevented
economic
recession and rampant coronavirus epidemic. And the fact that on May 26, during a discussion of the situation with fires and floods, the president threw a pen in his hearts, eloquently indicates a crisis in the Russian Federation. This opinion is shared by the German edition of Süddeutsche Zeitung.
The country's health care system is in decline, the economy is suffering. But the head of the country seems somewhat aloof from the situation. Many could see how calmly Putin rolls a pen on the table during a report by the Minister of Health on the current situation in the fight against the epidemic. When others say, the main man of Russia looks bored, touching his watch or flicking a pen.
If it had not happened what happened, it could have been his year, according to Germany. About 20 years ago, Vladimir Putin became president, and 2020 was to become the springboard for his next reign. But COVID-19 and the failures in the economy put the possibility of continuing its presidency into question. With a favorable development of events, the Russians would vote for constitutional reform, which theoretically would allow the owner of the Kremlin to remain in power until 2036. But things have changed.
On Tuesday, while discussing the situation with natural disasters in the regions, Putin threw a pen on the table. Apparently, this was the last straw for the head of state, and he lost his patience. Does this not indicate a crisis in Russia? - wonders Süddeutsche Zeitung.
We note from ourselves that the Western, and in particular the German press, has recently shown an amazing ability to find hidden meaning where it is absolutely absent. It is clear that the president of a country such as Russia will always be under the scrutiny of the world community, however, attempts to find signs of his weakness, as well as the weakness of the entire state in any first-person body movement, are nothing more than pathetic amateurish propaganda.