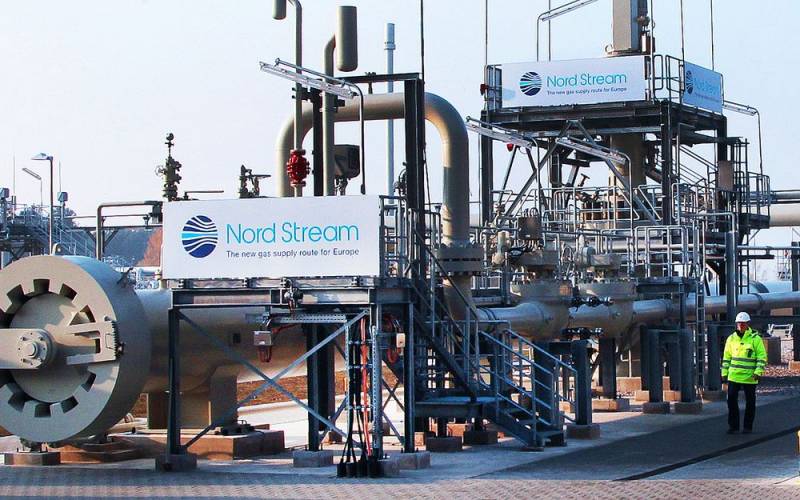 Since the Russian crane-laying vessel Akademik Chersky reached the site of the Nord Stream 2 construction, the last way was to stop the completion of this pipeline, the newspaper Jyllands-Posten from Denmark writes.
The publication notes that it was Copenhagen that did everything possible to delay the implementation of this gas transportation project, which Washington is very concerned about. But the U.S. sanctions imposed in December 2019 made it possible to stop pipe laying, albeit at the final stage.
The newspaper said that due to US sanctions, the Swiss company Allseas stopped the work of its pipe-laying vessels and the unfinished gas pipeline had to be left at the bottom of the Baltic Sea near the Danish island of Bornholm. But Academician Chersky is already in the Baltic, therefore, only the strengthening of American restrictions can now harm the Nord Stream-2.
If something can stop the Russians from completing Nord Stream 2 on their own, then this is a new set of US sanctions
- said the newspaper Mateusz Kubiak, an expert at the consulting company Esperis from Poland.
In his opinion, Washington can expand the sanctions by sending them not only to specialized pipe-laying vessels, but also to other areas of activity.
The expert also noted that the German Federal Network Agency has not exempted Nord Stream-2 from the rules of the EU Gas Directive in the country. In addition, Nord Stream-2 has another problem - the European Court's refusal to annul the validity of the EU Gas Directive on pipelines coming from third countries. But this will only reduce the profitability of the project, so the main hope for Washington.